Checklist: Patient care after hospital discharge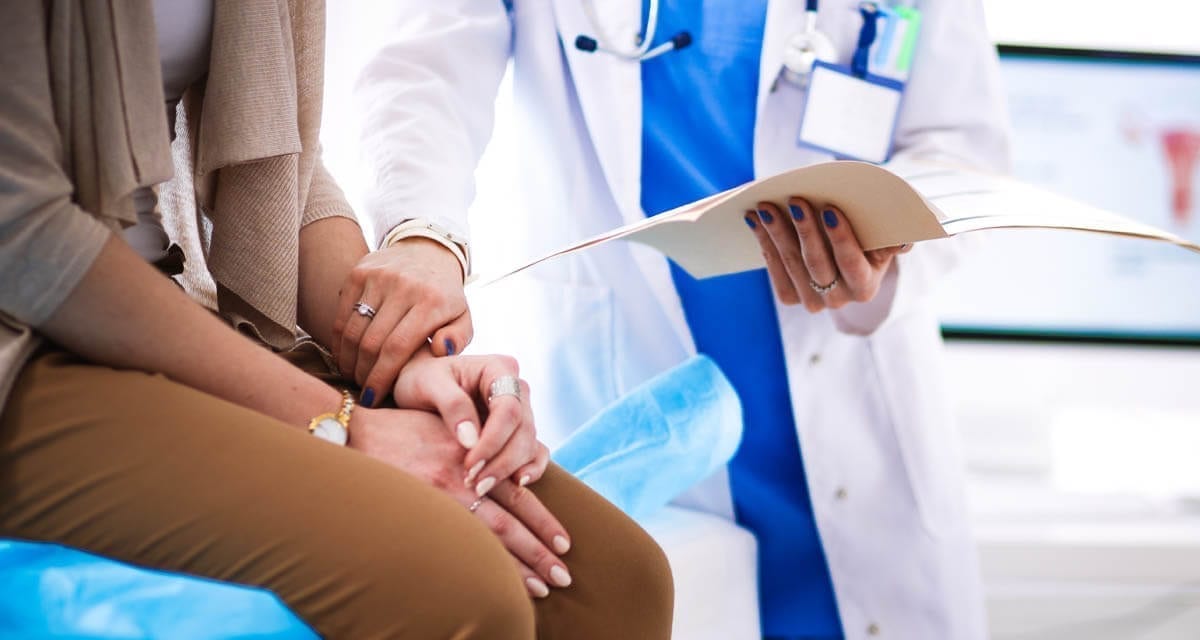 Being discharged from hospital is on one hand a positive event – you survived whatever put you in there – but it can also be a stressful time for you, as well as your friends and family.
Not quite 100% yet
Quite often you are still weak, still taking medication which could be causing side effects, you might need a lot of sleep, you may be in a lot of pain, you may not be able to walk without help… the list goes on. In short, you're not fully back to being yourself straight away. Taking it easy and looking after yourself while you recuperate takes some planning and some help from others.
Care after hospital discharge plan
The hospital staff will agree a discharge care plan with you, which outlines the type of support you will need, how this support will be given and how much this will cost your Local Authority.
We've prepared a simple 8 point checklist to ensure you've thought of all the questions whilst you have chance to ask the hospital staff who are involved in the discharge process.
Medication

You may still be taking some medication prescribed by the hospital doctors. When you're discharged you will be given some doses to take home with you. The hospital discharge co-ordinator will give you a letter for your GP which outlines your treatment and any ongoing medication. Make sure you give the letter to your GP before you need a repeat prescription for any of the medication.

Appropriate bedding & clothing

Many people find that their usual home bedding needs modifying after a stay in hospital – perhaps the pillows need to be firmer to provide better support, or maybe the mattress needs protecting with a waterproof mattress cover, or perhaps if you are unsteady on your feet you may prefer to wear non-slip socks around the house. After an operation, scar tissue and wounds can take a while to fully heal. Sometimes, this leaves the skin feeling sore and more sensitive than before. Wearing loose fitting gowns or loose fitting buttoned nightwear while you're at home may be more comfortable.

Equipment to help you get around

The hospital discharge co-ordinator should assess whether you need any equipment to help you move around before you leave hospital. This will include the use of walking sticks, zimmer frames, wheelchairs, bath/shower seats etc.

In addition to the options that the hospital recommends, you might find a rota cushion helpful for effortless turning while seated. If you are bed or sofa-bound and need help moving, your carers would probably appreciate some training in how to use slide sheets to make the movement much easier and safer – avoiding them getting back strains. Other options that might help you include the bed ladder strap which helps you to sit up in bed by yourself. If you are using compression stockings to prevent DVT after surgery and finding it hard to put them on, the stocking slider is a must.

Healthy eating

An important part of regaining your health is getting the right nutrition for your body. Eating medium-sized regular healthy meals and trying not to snack between meals suits most people. But if you find it difficult to stand for long periods to prepare fresh healthy meals for yourself or you can't get out to the shops to buy fresh foods then it can be very difficult to always eat nutritiously.  If it won't be possible for a carer to prepare all your meals for you, you could make use of online grocery shopping to have your fresh food ingredients and pre-made meals delivered to the door. Plan ahead and when you do have help from a carer, ask if they can prepare more portions of a meal so that the leftovers can be frozen in separate labelled containers for another day.

Being bed bound for a while adds much more complexity to daily routines, especially eating and drinking well. If this is your situation and you don't have a full-time carer, be sure to always ask the carer to leave enough drinking water and some dry, non-perishable snacks close by your bed before they leave.

Preparing for follow-up appointments

As soon as you leave hospital, start to keep notes of your symptoms, patterns of symptom changes, any medication you are running out of as well as anything you're struggling to do.

It's a good idea to arrange to take a carer with you to the appointment, especially if you think your recovery is taking longer than you and your doctors expected. It's also helpful to ask your carer to take notes of what the doctor or specialist said.

Organise your transport to the appointment, always ensure there's enough time to find the closest entrance and to get to the clinic on time – allowing for traffic on the way.

Returning to exercise

When you have enough energy and are feeling strong enough, starting to do some gentle exercise will help you feel better more quickly. If you had invasive surgery, the doctor will advise when it's safe to start exercising. Otherwise, you could start with some gentle stretches, then start moving around the house a bit more. Then when you feel you are able, going out with a friend or family member for short walks to get some fresh air will help you feel better. The NHS will sometimes organise physiotherapy sessions as part of your ongoing treatment. Your GP will be able to refer you for some NHS physiotherapy if you feel you need it too.

Socialising

Meeting up with friends and family will have a positive effect on your mood and hopefully boost your health and wellbeing a little. Take the time to chat through your concerns and ask your friends and family for help if you need it. Initially it would be wise to invite your friends and family to your home while you're recovering, then venture out to their homes or meet up somewhere else for a change of scenery when you feel a little better.

For people with ongoing health concerns, have a look for a support group that has some knowledge about your condition. There might be a local support group where you can meet face to face with other people who have the same condition. Alternatively, there may be an online support group that you can join.

Getting back to work & other routines


The most important thing you can do to make your return to work as smooth as possible is to keep in touch with your boss while you're off work sick. Tell them how long the doctors expect you to need to rest and recover after your time in hospital. You'll also need to let your boss know if your capabilities have changed since the hospital stay – for example, if your role normally involves a lot of standing up and walking about you might need a seated role for a while at the beginning. Consider arranging a phased return to work, with part time hours initially, then building up more working hours to pace yourself.

After you've been off sick for more than seven days in a row you will need to provide your employer with a Statement Of Fitness For Work, which you can get from your GP or hospital doctor. Be prepared for the recovery time take longer than you originally imagine, it takes some people up to a year to recover enough to return to their "old life"! Be gentle on yourself and you'll get there eventually.
Worried about early discharge?
In some cases you may feel that discharge is too early (or not appropriate at all) because the patient is unable to walk, has mental health issues or other ongoing health complications.
If you find yourself in this situation either as the patient or as a relative of the patient, it's important to ask the hospital to be assessed for NHS Continuing Healthcare funding before being discharged. Once approved, this funding can be used to pay for a stay in a care home to rehabilitate, it can also be used to pay for care in your own home.
You're not on your own
There are other care after hospital discharge options available if NHS Continuing Healthcare is denied, for example the NHS Reablement care provides a set-time limit on additional free care provided by nursing or social care staff in your own home.  Find out more about this and other options here.
---
Read more
A Carer's Guide To Medical Abbreviations
Well-Designed Hospital Gowns – A Game Changer?
Do Slipper Socks Help Prevent Falls?
Keeping healthy this Men's health week
---