In hospital for Christmas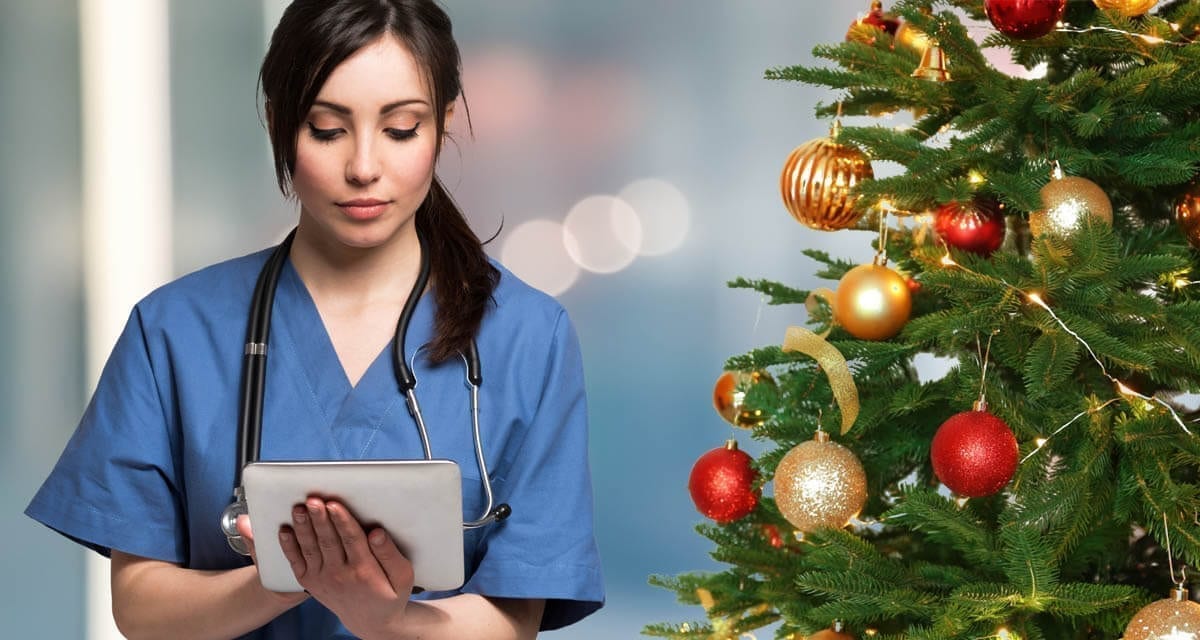 Sometimes, the worst happens and you find yourself unavoidably in hospital over Christmas. It must be emotionally destroying to not be with family, while they celebrate and enjoy the festivities. However, you may be cheered up to find out that hospital staff prepare seasonal treats to make the day special. Typically, the wards have some Christmas decorations. Take a look at our favourite hospital decorations.
Stockings with gifts, games, seasonal movies and, of course, the traditional roast turkey dinner is on the cards for some hospital patients that day; depending on the hospital, the ward and any restrictions over particular patients' care. Some hospitals arrange visits from local celebrities to cheer up the patients and make special memories. Football teams, the Red Arrows, even Santa's real-life reindeers have all made appearances at hospitals over Christmastime.
So rest back into your comfy hospital pillow, put on your hospital pyjamas, slide your non-slip socks on and cuddle up with the hospital thermal throw while you relax and try to enjoy your very unusual Christmas Day, despite not feeling tip-top.
Working on Christmas Day
Our thoughts go out to the many thousands of healthcare staff who will be spending Christmas at work, in hospital.
Last year it was reported that an estimated 82,000 nurses and 55,000 nursing assistants will be working on Christmas Day in hospitals while 12,000 midwives are expected to welcome around 1,400 babies! That's a lot of disrupted family festivities and missed turkey dinners.
Some nurses say that they typically arrange to move the family time and celebrations to either Christmas Eve or Boxing Day.
In addition to the nursing staff, approx. 12,000 ambulance service staff and a whopping 145,000 care workers also give up their Christmas Day to look after people in need.
Of course, there's also the support staff including caterers, cleaners and security guards who also work in hospital over Christmas.
So, while the rest of us enjoy our time off, eating turkey, mince pies and chocolates – let's spare a thought for the dedicated healthcare staff working across the UK to keep patients comfortable and safe.
Babies born on Christmas Day
As mentioned earlier, there are typically 1,400 babies born on Christmas Day in the UK.
Elective caesareans can't be booked for Christmas Day, leaving maternity wards less busy and staff can spend focussed time on the mums in labour.
We were musing on popular baby names for festive newborns… We thought Noel or Noelle would be very popular, but there are plenty of other suitably festive names to consider.
How about Nicholas or Nicola in remembrance of old Saint Nick? Or Holly, Ivy or Carol for a baby girl? Boys born at Christmas could be Robin, Joseph or maybe even Rudolph?
If you are a Christmas baby, or have had a Christmas baby, add your festive name in the comments below.
Merry Christmas from all at Interweave Healthcare.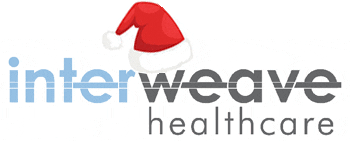 ---
Read more
Don't Slip Up! Buy The Right Non-Slip Socks
Hospital Christmas Decorations
---