Fall prevention at Christmas [updated 2022]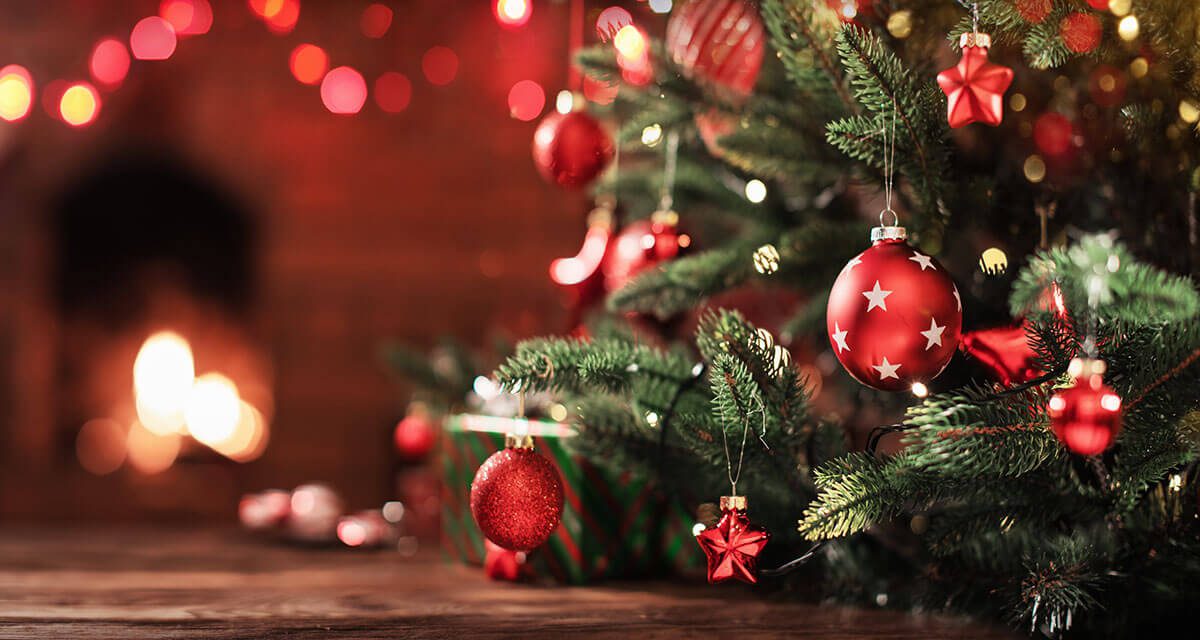 Focus on fall prevention at Christmas with us. Falling or being at risk of falls can easily be overlooked, but are far more common than we think. In fact, 1 in 3 adults over 65 and half of people over 80 will have at least one fall per year. Since 6 out of 10 falls happen in the home, the homes of those in these age categories need to be fall proof!
If you read our original falls prevention post, you'll have seen our checklist for preventing falls in your home. This Christmas season, we want to make sure that fall prevention is prioritized.
With festive fun beginning and Christmas soon upon us, it is important that everyone is able to enjoy this season. With colder weather, ice and snow, and busier shops, we explore what you can do to stay safe this winter.
Common Christmas Dangers
First Aid for Life discuss that Christmas is a common time for accidents, explaining that over the Christmas period more than 80 thousand people visit A&E! Christmas trees can account for more than 1,000 injuries during this time.
Thinking specifically about falls, the following things can be risky activities:
Stairs
Extra clutter, drinking more alcohol and rushing around increase the risk of using the stairs. Stairs can be risky during any period for those prone to falls, but with the extra hustle and bustle of the home, stairs are a big risk factor.
Presents
Gifts are wonderful but have risks! Presents can cause extra clutter in walking spaces, particularly if children are playing with their new toys.
Decorations
The extra decorations may look lovely around your home, but putting them up, taking them down and where they are placed can be a fall risk. For example, putting lights up high, or adding more clutter to high traffic areas.
Alcohol
In the Christmas season, many people like to drink more with their friends and family. Alcohol can increase the risk of falling due to poor mobility, cognitive function and generally just more clumsiness!
How can we avoid these risks?

Limit decorations
Don't worry, your home can still look great. Try to limit decorations to specific areas, for example windowsill or mantlepiece decorations, as this keeps them off the floor. If you still want to put up lights, ensure you have the appropriate tools such as a stable ladder, and ensure you have someone to help you.
Watch your alcohol intake
If you like to drink during the festive season, it is important to keep track of your intake by units. This will help you reduce the risk of accidental trips and falls. Space out your drinks by having a drink of water in between.
Prepare for winter weather
In the UK, we can experience very cold weather, which as we know can sometimes lead to snow and ice. Extreme weather is a major cause of falls, with the darker days and evenings, ice can be even harder to spot. Make sure you have supportive and well gripping shoes to go outside in.
Keep presents to a specific location
In the run up to Christmas, you might have presents under the tree waiting to be opened, try to keep these as far away from walkways or communal areas as possible. Opening presents is exciting, but to avoid any possible falls, keep opened presents and kids playing with their toys to a section of the room.
Stay aware of people moving around
With Christmas comes a lot of hustle and bustle, in the home for parties and gatherings, but also in shopping centres and towns. Stay aware and alert of people around you as it is easy to be walked in to or walk into someone else. Stick to quieter areas where possible and walk close to rails if you need stability.
If you're looking for other fall prevention tips, please read this article on how to protect yourself from falls in your home and garden.
Fall Prevention Kits
Falls can increase at home during this time, but with larger amounts of vulnerable people being admitted into hospital at Christmas time, inpatient falls can rise too.
We supply hospitals and care homes with Fall Prevention socks in a bright yellow colour. We now have bright yellow blankets available to indicate patients who are at risk of falls. Pair together for an easy visual Falls Prevention kit.
The socks provide peace of mind to the wearer, and the blanket as well as being an important visual aid to medical staff, also provides some comfort and warmth. Whilst the bright yellow colour gives two opportunities to identify and spot patients highlighted as a falls risk. Reducing the likelihood of patients being missed.
---
Read more from us…
How many hospitals in the UK [Updated]
Understanding NHS waiting times
---
Sources
https://www.ageuk.org.uk/calderdaleandkirklees/about-us/latest-news/articles/2017/falls-awareness-and-prevention/
www.firstaidforlife.org.uk/common-christmas-accidents