A day in the life of a professional Manual Handler
We take pride in our products, and are always looking to learn more and improve our knowledge, so that we can help you care. Recently, we had the pleasure of meeting with manual handlers Lois & Yvonne, and were able to learn from their wealth of experiences in the community.
We talked to them about the typical workday of a community manual handler, and some of the things they do day to day. Continue reading to find out what Lois & Yvonne had to share about a day in their shoes.
A typical day
Although you will see regular clients and have a plan for the day, no two days are the same in patient handling! Flexibility is key in this profession, and being able to adapt day to day is important. We ask professional handlers what the key elements of their work are, from visiting patients, to the equipment they carry.
Starting the day
Starting your day in community handling can involve checking your list of patients for the day, preparing your handling aids, and devising a general plan for the day. You may have a day full of visiting regular patients, or you may see some new ones.
Each day is different generally speaking, but each day is also different for each handler and their specific workload. For example, Lois delivers training and assessments and carries out complex risk assessments in the community. So her day is different to a handler working in a hospital environment.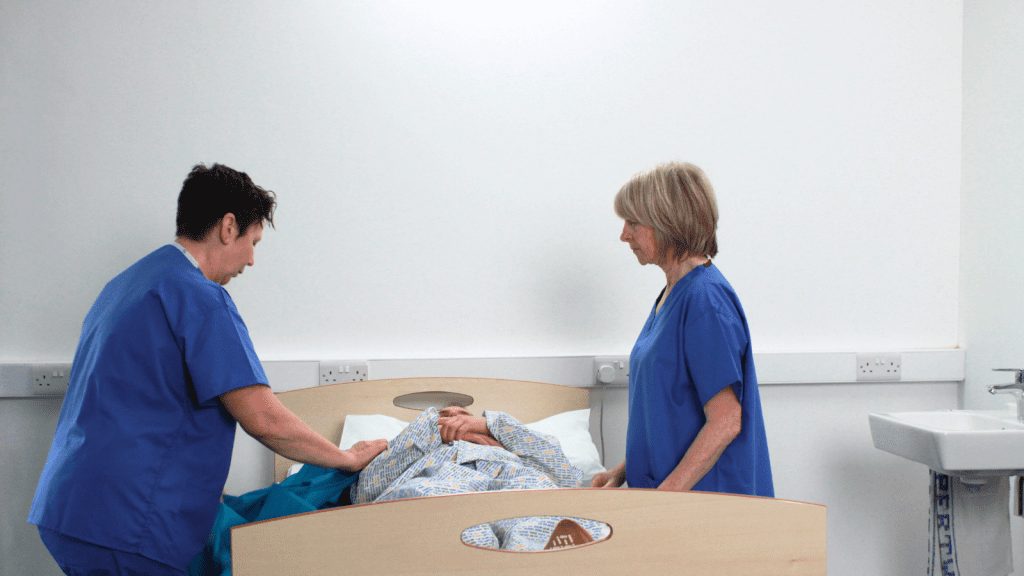 Visiting patients
You can expect to do a range of moving and positioning, depending on the patients you are seeing. You may be moving a patient out of bed, into a chair or simply helping patients with their personal care. Completing paperwork and other administrative duties are completed when visiting patients too.
Getting to know your patients and making them feel comfortable are a key part of the day. When you visit clients regularly, you develop a relationship with them, and you get to know them quite well. Both handlers have seen some of the same clients for many years, and have watched them go through life changes.
Lois has moved and handled patients as part of her various positions over 41 years. Working specifically in a moving and handling co-ordinator role for 20 years, so has seen her fair share of patients!
On some days, you may be called out to assist community nurses with moving a patient, or be needed at an emergency situation. You might see a wide range of people in a day, different levels of mobility, conditions, sizes, heights and more.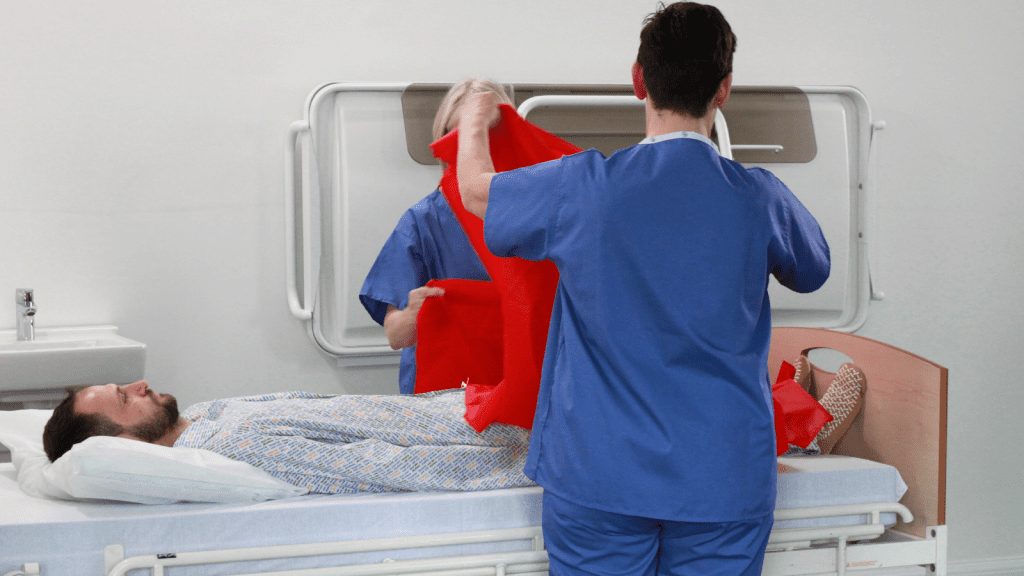 Working with others
Your interaction with other handlers will depend on where you work. Working in community, you may be visiting your patients alone most often. But you will work with others at times, and the community of handlers are a smaller team that are familiar with each other.
Being flexible and adaptable between working alone and in teams is important for a handler working in community. Lois delivers regular face to face training in her role, meeting a lot of people and sharing knowledge and expertise.
Getting to know people is a nice part of the job, you are able to meet people you may not have otherwise, and have the chance to learn from other handlers too.
Patient handling equipment
There are a general set of products a professional handler would have, such as a variety of slide sheet types. A mixture of flat, tubular and with handles would be suitable for most handling situations. However, our handlers let us know that other products can be an added benefit for the patient, items such as bed wedges provide comfort for the patient. In other situations, extension straps may be attached to a slide sheet when moving a patient from a bed to a trolley.
Lois shared that she tends to look for sheets that are slippy, ease to use, hard wearing. And fit the full length of the patient, with enough material for the handlers to hold.
Your experiences and specific role will determine the kind of sheets you like to use, for example, reusable slide sheets tend to last longer. So they are more suitable for patients who need them long term. But patient specific are cost effective, and better for short term or other circumstances.
Many community manual handlers have accumulated their products over time, and know what they need and for when. Having a good mixture is always beneficial and a good place to start, if you get called somewhere unexpectedly, you have the equipment you need.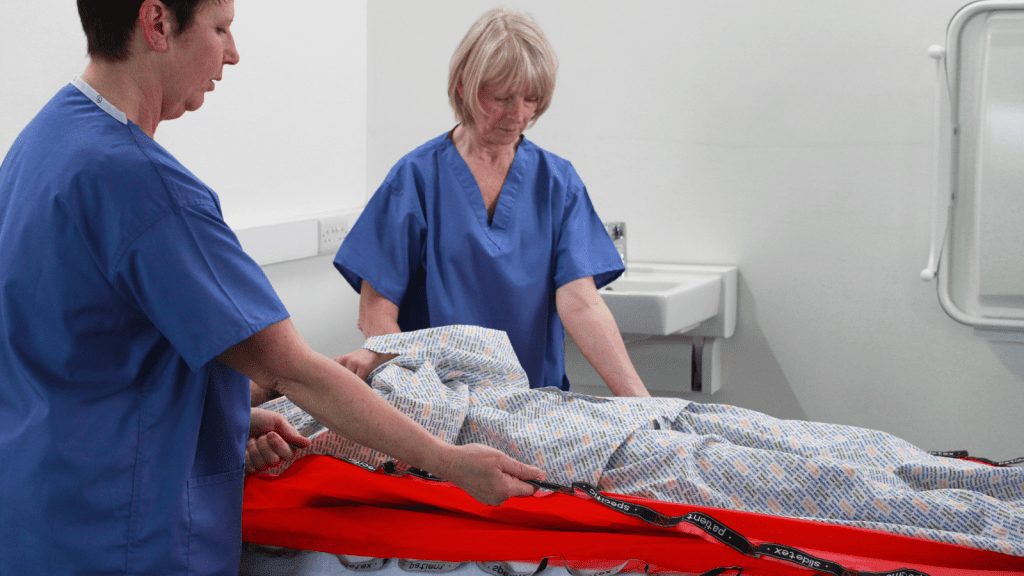 Patient handling
We want to say a big thank you to Lois & Yvonne for working with us to demonstrate our slide sheets, and talk to us about their profession. It was a fascinating day full of insights and learning. You can view our range of patient handling slide sheets here, or browse accessories. You can watch our slide sheets in action by visiting our product pages.
P.s Take a look at some behind the scenes photographs from our day with professional manual handlers!