Why is Communication Important in Nursing?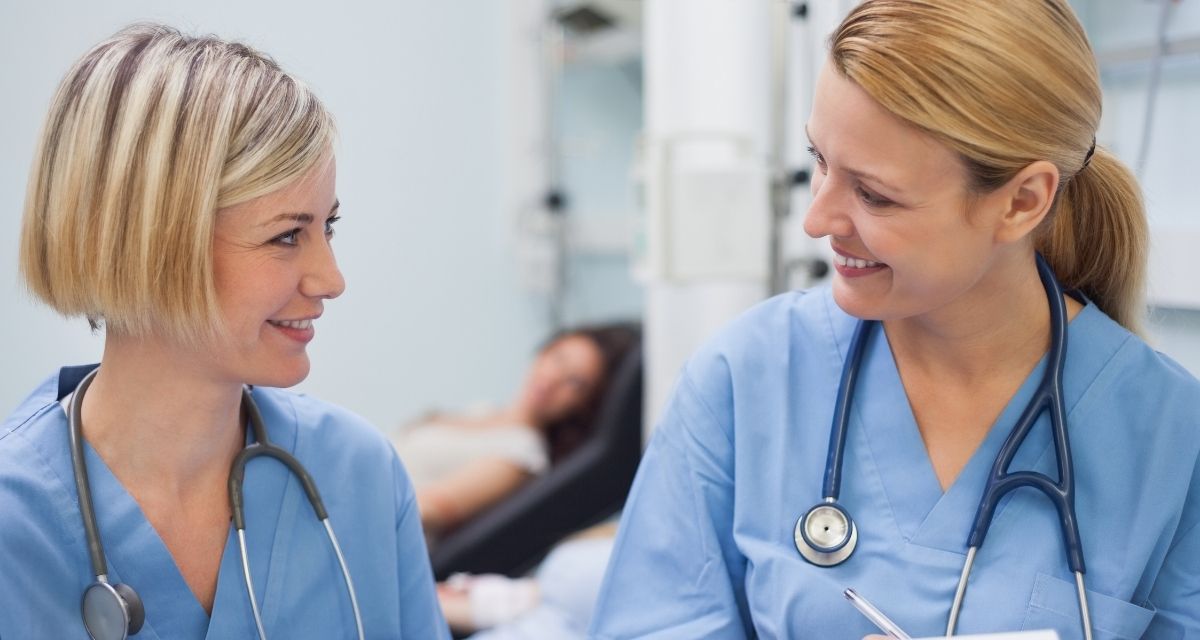 Communication is vital in all healthcare professionals and settings. Especially in an overwhelmed healthcare system, communication between nurses is so important. Communicating across departments, sharing patient caseloads, and developing relationships all require communication in nursing.
Communication between healthcare professionals is essential to have a successful hospital or care home. Communication is important to share patient histories and to resolve issues that may arise during treatment. As not all medical staff will know everything about every patient, but communication can fill in the necessary gaps.
Why is communication important?
Without appropriate communication, stress levels would be high and there would be decreased efficiency in treatment among the healthcare professionals. Communication is also vital between healthcare professionals and patients. As communication can be so personal among health professionals and patients.
Health professionals should understand the patients' working environment, social and cultural background, expectations regarding care and comfort needs of the patient. The more communication between patient and nurse, the better they can be treated.
Benefits for the patient
Communication is especially important as a nurse and patient will become more familiar with each other. The more comfortable the patient feels the more receptive they are to news, treatments and waiting. A positive relationship encourages recovery through feeling valued, which is beneficial for everyone in the care team.
While communication is vital for the patients wellbeing, it is also vital for their health. Communication becomes crucial when considering medication, treatment plans, patient allergies etc.
For example, failing to verbally communicate medication you have recently given to a patient or failing to write it down, may cause serious complications for the patient if another nurse treats them without this knowledge.
Impacts of communication
As we can see, communication affects every single area of nursing and healthcare generally. The better the communication between the working team, the better it is all around. Always encourage open, efficient and honest communication between all your medical staff and departments.
Read more about nursing topics here.
Shop nursing scrubs
Browse our range of performance scrubs suitable for nurses, doctors and more. Unisex, classic fit and reversible scrubs for healthcare facilities. Shop here.