Why are care home resident numbers declining?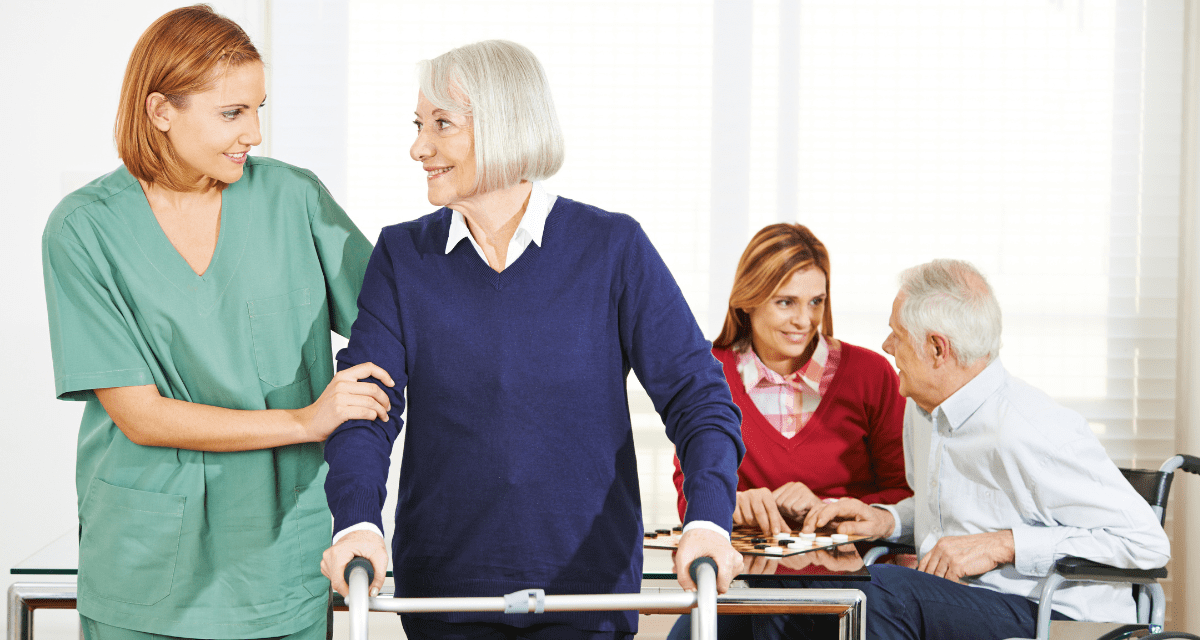 An article by carehome.co.uk outlines an interesting development in care homes post-pandemic vs pre-pandemic. The amount of care home residents has fallen, by around 8% percent when looked at against pre pandemic statistics. According to the ONS, more than 1/5 of care home beds in England are unoccupied.
A Grant Thornton report from 2018 highlights a need for a need for investment into the UK elderly residential care sector. Citing that the population of those aged 85+ is growing. Could a lack of investment and appropriate care facilities be a reason for this decline? Or has home care simply improved rapidly?
What are the facts?
The ONS discusses how the overall care home resident population and occupancy has decreased. Estimating around 360,792 residents in England from 1st March 2021 – 28th February 2022. Which was a drop from 391, 927 residents from August 2019 – March 2020. Nuffield Trust also noted that between 2012 and 2021, the total number of beds in care homes declined.
They compare the elderly in residential accommodation in 2017 compared with 1996. 25.2% of the population aged 85+ lived in care homes, compared to just 14.8% in 2017. It is also thought that the amount of people needing and being referred to residential care is lower than previous years.
Why have care home resident levels declined?
As we have begun to discuss, there are several reasons for this decline. The state of the UK economy could be a large reason for this fall. State care homes are receiving less funding to take on live in residents. Nuffield Trust also consider this economy as an issue. They refer to the Covid-19 pandemic as an extra financial challenge to care homes, with some closing due to the financial burden of the pandemic.
In 2016, just under 50% of care home residents had had full fee coverage or at least partial coverage from local authorities for their care home bills. A significant portion of elderly people rely on state aid for their care fees, and there is a lack of funding for care homes. Inevitably, resident levels will decrease. Families may have turned to cheaper alternatives or caring themselves for their elderly loved ones due to higher costs.
The Covid-19 impact
Many reports and research suggest that Covid-19 has had a notable impact on the number of care home residents in 2022. It is thought that the issues care homes faced with infection rates rising rapidly, tragic deaths and staffing issues. This meant prospective elderly individuals have taken alternative care measures instead.
As discussed, around 50% of care home residents were self-funded compared to the 50% of government aided residents. This elderly population now have more care choices they can spend their money on. They might choose home care, living with relatives or other alternatives, causing a decline.
Home care as an alternative
Home care is now a viable alternative for many. Carers can be hired to visit homes as often as necessary. Or family can regularly visit to perform care duties. Those with the money to pay for home care, or those who have loved ones to help; are able to have more freedom with their care choices.
Getting older can be a scary time, and many seek to keep their independence, familiar surroundings and stay close to friends and family. Home care allows these wishes to be fulfilled. With advancements in medicine, active lifestyles and more mobility tools. Elderly people do not always need full time care, and can do many things alone. This is a large reason why home care has seen a significant increase.
Home care aids
Better access to home care aids allows many more people to stay in their homes. We supply a wide range of aids to make life easier for those who may have mobility issues. Take a look at some home care supplies below.
Fully elasticated edges
Fitted single bed size
Waterproof layer
Cost effective
Multiple sizes available
Packs of 5
Tread on one or both sides of the foot
Latex free
100% polyester
Flame retardant
Multiple colours available
Soft and comfortable
Flame retardant
Wipe clean pillow outer
Supports the head, neck and shoulders
Lightweight and comfortable
We have a wide range of products available to assist with home care, from bedding to patient comfort products. Browse the whole website to find what you need.
---
Read more from us…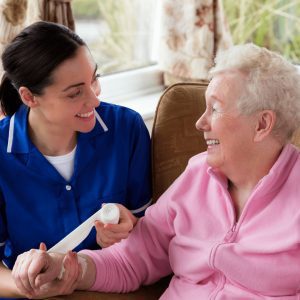 How to easily fold a fitted sheet 
Interweave donates blankets to Ukraine relief
---
Sources