All about weighted blankets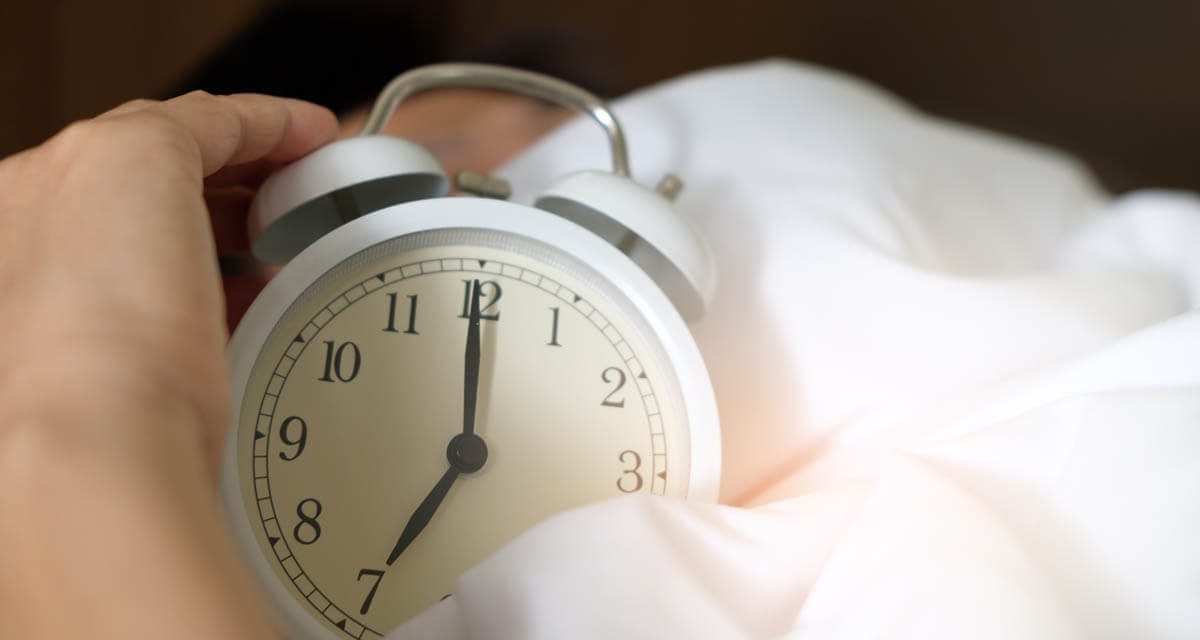 What is a weighted blanket? Who uses them? Where do people buy them from? How do people use them? These questions have been growing ever more persistent over the last 12 months as the demand for weighted blankets has grown. On Black Friday in 2018, many US retailers actually sold out of their stock of weighted blankets. You may have heard of them but not be quite sure what they are. We've looked at the headlines, and the science, to find out what all the fuss is about.
What are weighted blankets?
Simply put, they are blankets that contain evenly spread weights that hug the user to reduce anxiety and aid sleep. Ours contain glass beads, but other manufacturers use polypropylene pellets or grains.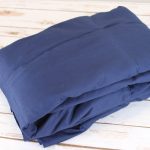 View the adjustable weighted blankets in the Interweave online store.
There's no question that the demand for weighted blankets is on the rise. This is perhaps because of the publication of scientific tests proving the benefits for people who suffer from poor sleep. The pressure of the weighted blanket encourages the body to release increased levels of serotonin and dopamine, and a reduced level of cortisol.
Physiologically, the evenly spread weight in the blanket helps relax the joints, muscles and tendons all over the user's body. Psychologically, this helps users feel calm, comfortable, and ready for sleep.
Using a weighted blanket has been found to help combat the sleep disorders caused by a wide range of conditions including ADHD, Asperger's syndrome, Autism, Down syndrome, Fibromyalgia and Restless Leg Syndrome.
Are they just a fad?
In the UK alone approximately 30% of adults have sleep problems. For most people, sleep problems are caused by a combination of high levels of stress and anxiety. Most British adults get less than 7 hours of sleep per night whereas the recommended amount for optimum health is between 7 and 8 hours per night. The impact of a consistently poor sleep goes far beyond a bit of sleepiness, and can lead to severe health problems including an increased risk of stroke, seizures, and depression.
Insomnia isn't a new issue – roughly the same percentage of people suffer from sleep disorders now as did 5 years ago. There are medications available to help, but many people feel uncomfortable taking, or are unable to take due to clashes with other medications, sleeping medication. Even those who are able and willing to take sleeping pills, it is not a long-term solution. This is one of the reasons that the introduction of the weighted blanket as a remedy has taken off in the last two years, as you can see in the chart below.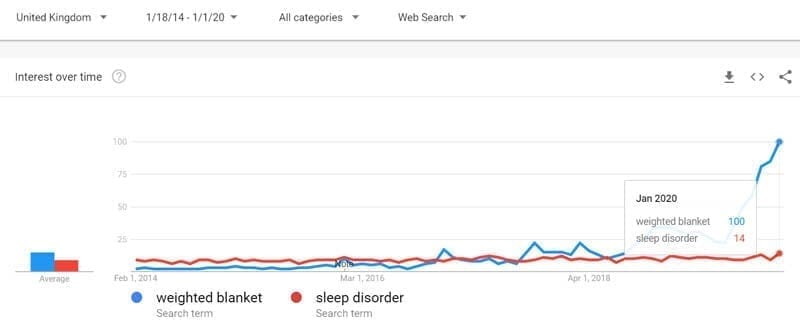 How heavy should the blanket be?
Different weighted blanket manufacturers can recommend slightly different weights per individual. The Interweave weighted blanket is designed to weigh 10-15% of the users's body weight. There are six different weights to choose from. We recommend rounding down to the nearest 10-15% of the user's body weight when purchasing. The recommended weight will provide enough pressure to relax the body without causing discomfort.
Find out more about the recommended weight calculation
Looking after your weighted blanket
Some weighted blankets have fluffy covers which require separate laundering. The Interweave weighted blanket is made from a durable polycotton fabric and can simply be laundered without needing to undo a cover. Our blankets are weighted with small glass beads, unlike other manufacturers who use plastic beads or grains. We sew these beads into individually sealed fabric bags within the blanket, which makes the blanket perfectly safe to be laundered in a domestic or commercial washing machine.
The science behind it
Scientific studies on the benefits of weighted blankets have been carried out all over the world. Here are some examples we found really interesting.
Positive Effects of a Weighted Blanket on Insomnia, May 2015
Effect of deep pressure input on parasympathetic system in patients with wisdom tooth surgery, October 2016
Exploring the Safety and Therapeutic Effects of Deep Pressure Stimulation Using a Weighted Blanket, December 2006
Physiological Effects of Deep Touch Pressure on Anxiety Alleviation: The Weighted Blanket Approach, October 2011 
Conclusion
In summary, weighted blankets promote a calming effect which encourages relaxation and better sleep. As well as being used in the home, weighted blankets are now used in hospitals, clinics and mental health facilities. Use of weighted blankets can relieve anxiety attacks, reduce stress and prevent melt-downs in both adults and children. Some therapists have found that weighted blankets provide a safe and effective therapeutic solution, without needing to provide traditional pharmaceutical medicines.
---
Read more
Do Slipper Socks Help Prevent Falls?
Staying Happy And Healthy At Work – Top Tips
---