What Helps With Swollen Legs in the Elderly?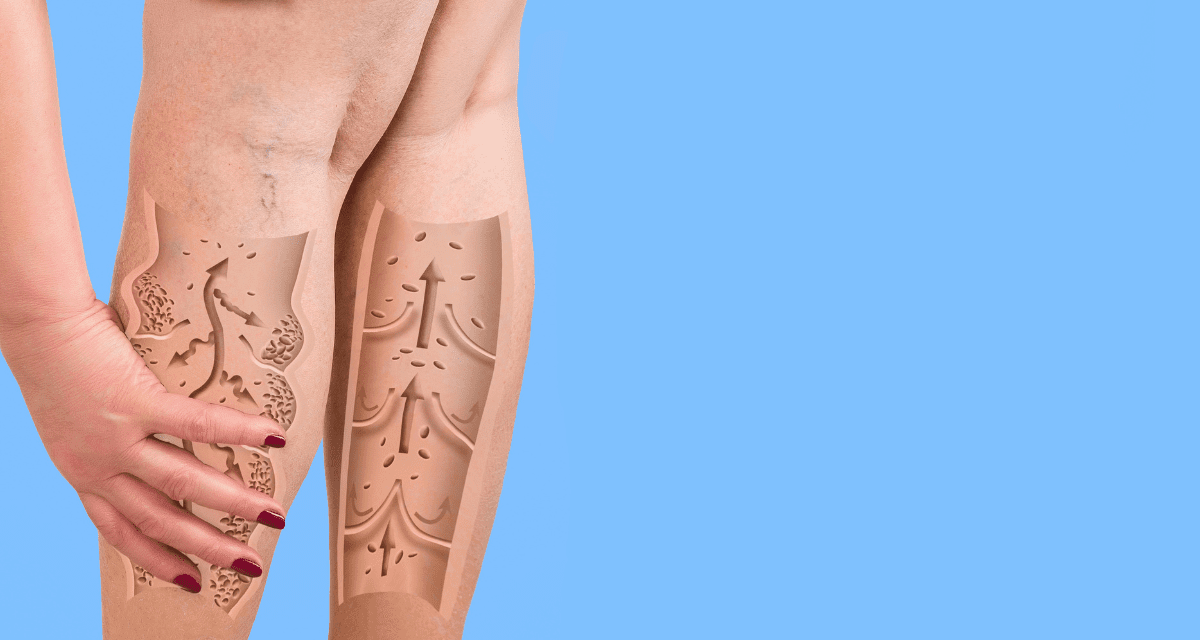 Leg and ankle swelling can happen at any age, or any time to many of us. However, it can happen more often in the elderly. The ageing process puts more stress on the body, and as our muscles and bones weaken, swelling can occur when doing regular activities. Although this can be a natural consequence of ageing, there are things that help with swollen legs in the elderly.
What can cause swollen legs in the elderly?
Swollen and sore legs or ankles are most commonly caused by health conditions, which may or may not be age related. Common reasons for swelling are conditions such as 'leaky' blood vessels, fluid or kidney issues, obesity, prior blood clots and more.
Swelling can happen when excess fluid builds up, and the legs is a relatively common place for this to happen. You may first notice swollen ankles, as your shoes and socks will become difficult to put on. This can then continue up the legs.
There are things that can increase the risk of leg swelling in the elderly, things such as smoking, prolonged standing or family history. Alternatively, medications can cause or worsen swelling. Things such as beta blockers, hormones, painkillers etc.
How can you reduce leg swelling?
While there are things you can do preventatively and after swelling has occurred. It is important to see a doctor or health professional first if you have had consistent and or painful swelling. there may be a more serious underlying cause, once you have established your health, you can try other methods of reducing swelling.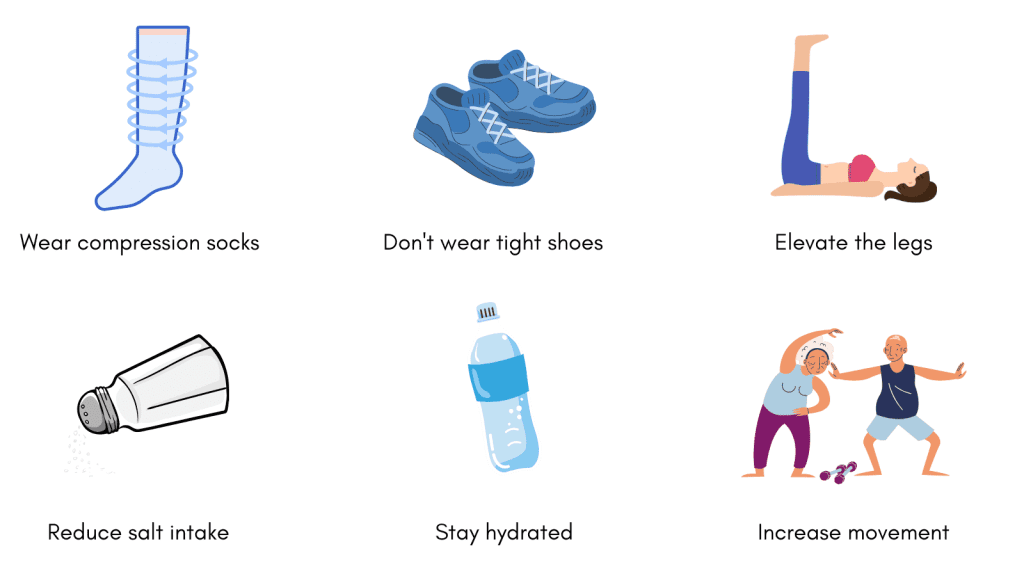 There are similar things you can do to further reduce swelling and feel more comfortable. Things such as long baths with epsom salts, many say this feels calming. Your doctor may recommend losing any excess weight to reduce the pressure on your legs.
Moving several times a day can reduce swollen legs in the elderly. This does not have to be exercise, simply getting up and walking around the house can help. Or try eating a magnesium rich diet.
What are compression socks?
Compression stockings are a garment which can be worn daily, that apply graduated pressure to the legs. They improve blood flow and circulation, as well as easing aches and pains. They typically sit below the knee and are worn regularly to prevent DVT, ulcers, blood clots and more.
They are commonly given to people post surgery or treatment, or these with ongoing health conditions. Their main function is to improve the blood flow and circulation around the legs.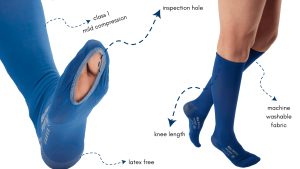 Where can I buy compression socks?
Our HealthyLegs compression socks provide a class 1 mild compression and are suitable for daily wear. You can also use a stocking slider to aid the process of putting on the socks.
Sources