What are interfaith gowns?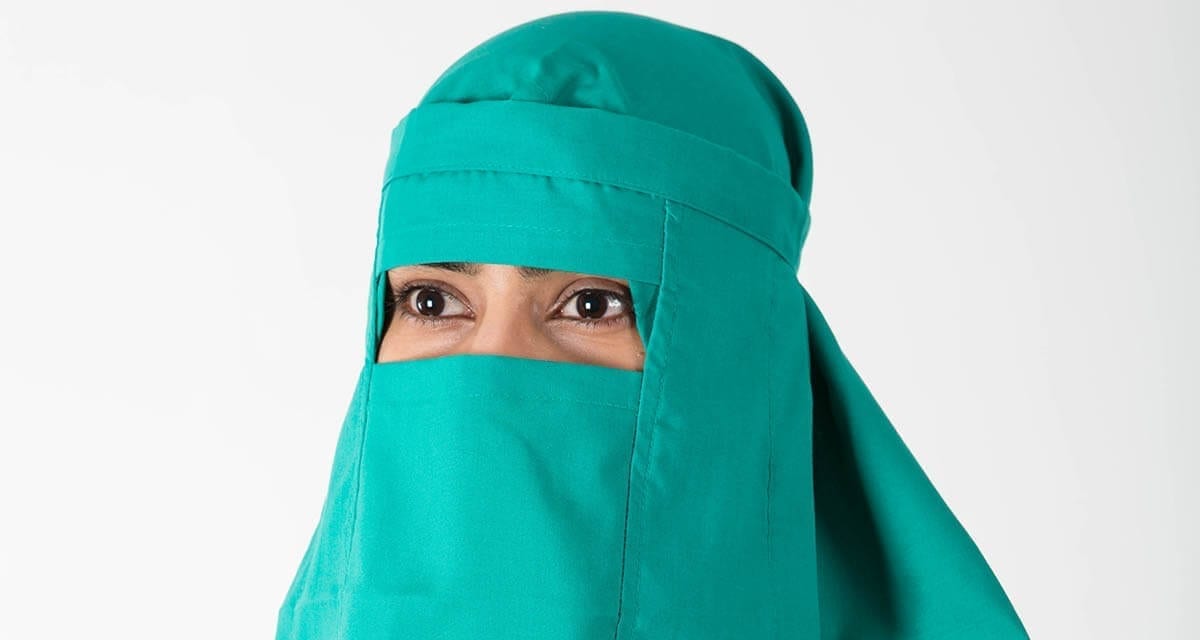 Interfaith gowns are a type of hospital patient gown, offered by hospitals to female patients who, for religious faith reasons, wish to remain covered up in public.  For example, for Muslim women it is a violation of the rules of their faith to expose any parts of their body apart from the face and hands.
The gown in detail
The gown has been designed to be a full body covering a bit like a Burkha, whilst still allowing doctors and surgeons access to parts of the body for surgery. It comprises of a long gown with ties at the side and sealed comfortable cuffs, worn with matching elasticated waist trousers, a head cover, a head scarf and an optional face cover for those who need the face to be covered as well.
Women from Muslim, Islam, Hindu, Orthodox Jewish and Rastafarian faiths will now be much more comfortable when being admitted to hospital. Patients who require this outfit need to let hospital staff know, so that they can provide the appropriate hospital gown.
Missed hospital appointments
The interfaith gown was designed in response to feedback from Muslim patients who had failed to attend hospital appointments, they had avoided the embarrassment of exposing their bodies and avoided breaking the rules of their faith by simply not attending the appointment. Stats back up this feedback, reporting that 30% of Muslim female patients don't show at hospital appointments for fear of wearing revealing patient gowns.
In fact, you may be surprised to find out that there were 8 million missed NHS hospital appointments in 12 months during 2016/2017 in England and Wales, which cost the NHS approximately £1 billion. That money could have funded 1 million more cataract operations or 250,000 hip replacements!
A gap in the market
For this reason, hospitals have been working hard to reduce how many appointments are missed.  When the information about revealing hospital gowns arose and became an obvious area for improvement, the Linen Services Manager at Lancashire Teaching Hospitals set up a project to fix this. She said: "I noticed a gap in the market and thought that it would be great if there was a gown that helped to preserve a patient's modesty."
She worked with TrusTECH, the NHS innovation organisation for the North West UK at that time, and with Interweave Textiles to create the first iteration of the Interfaith gown design. Interweave has been supplying the Interfaith gown online to UK hospitals since 2006.
NHS Innovations Manager Dr Richard Deed said: "It has already made a big difference to patients at Lancashire Teaching Hospitals NHS Foundation Trust and is an excellent example of how innovation in the NHS helps improve patient care."
View the interfaith gown product details, download the PDF data sheet and order online.
---
Read more
Well-Designed Hospital Gowns – A Game Changer?
---