Wearing face coverings in public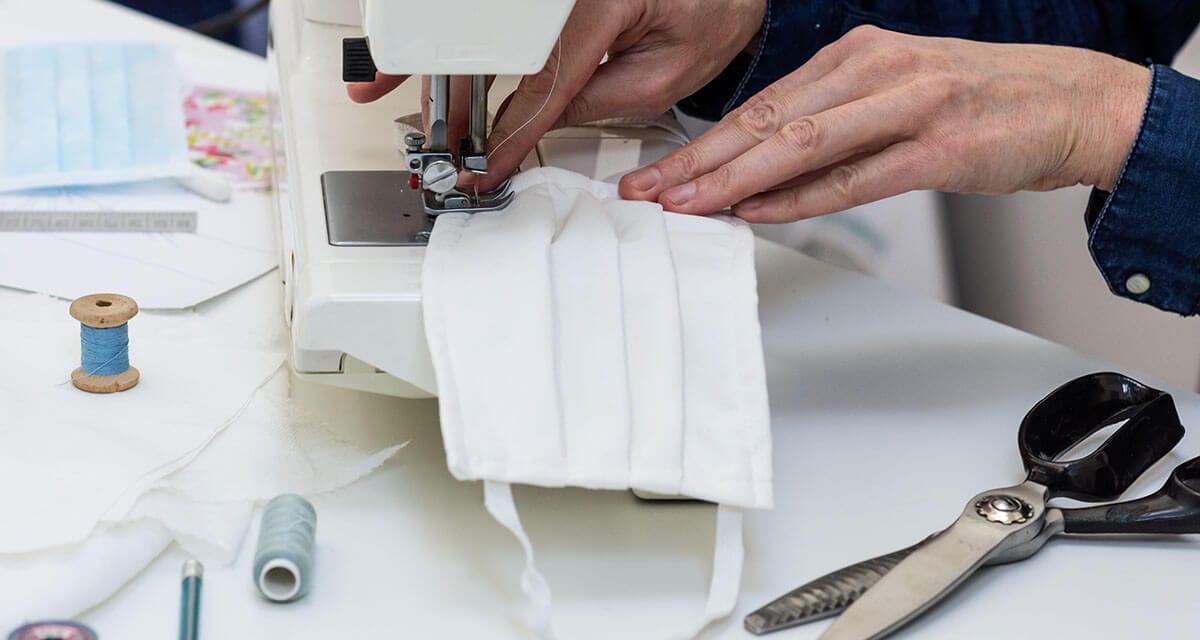 Today, we heard the Government's advice to use face coverings in enclosed public areas such as on public transport and in some shops.
As more people return to work, there will be more movement outside people's immediate household. This increased mobility means the Government is now advising that people should aim to wear a face covering in enclosed spaces where social distancing is not always possible and they come into contact with others that they do not normally meet, for example on public transport or in some shops.
"Some shops" we are assuming refers to shops where there isn't enough space to allow a 2m gap between customers.
Not mentioned here, but this could also apply any situation where you can't safely be 2m away from the nearest person, such as if you need to go back to work because you can't work from home.
The advice also went on to explain that medical face masks should be reserved for frontline medical and care home staff.
Face coverings are is not the same as a facemask such as the surgical masks or respirators used as part of personal protective equipment by healthcare and other workers. These supplies must continue to be reserved for those who need it.
Given this advice, any frontline workers needing to buy medical face masks may be interested in browsing our selection of PPE items for sale online, including KN95 face masks.
However, members of the public should instead be more creative. Perhaps wrap a scarf around your nose and mouth, sew a fabric face cover or perhaps even upcycle a sock!
Homemade cloth face-coverings can help reduce the risk of transmission in some circumstances. Face-coverings are not intended to help the wearer, but to protect against inadvertent transmission of the disease to others if you have it asymptomatically.

You can make face coverings at home; the key thing is it should cover your mouth and nose. You can find guidance on how to do this on the Government website.
The advice also explained who shouldn't wear face coverings – It's important to note that people with respiratory conditions such as asthma and lung cancer should avoid putting face coverings on! We'd have thought this was counter-intuitive so it was interesting to see this included in the advice.
Face-coverings should not be used by children under the age of two, or those who may find it difficult to manage them correctly, for example primary age children unassisted, or those with respiratory conditions. It is important to use face coverings properly and wash your hands before putting them on and taking them off.
 The Interweave Healthcare team continue to work in the two different ways as before, the new guidelines haven't changed anything for our team. The Head Office team will continue to work from home and the Warehouse team will carry on using social distancing in their work to process outgoing orders and receive vital supplies in.
Stay safe and keep alert everyone.
---
Read more from us…
Interweave Flexibility Assists With Coronavirus Emergency
---