We Are Attending the National Back Exchange Conference 2023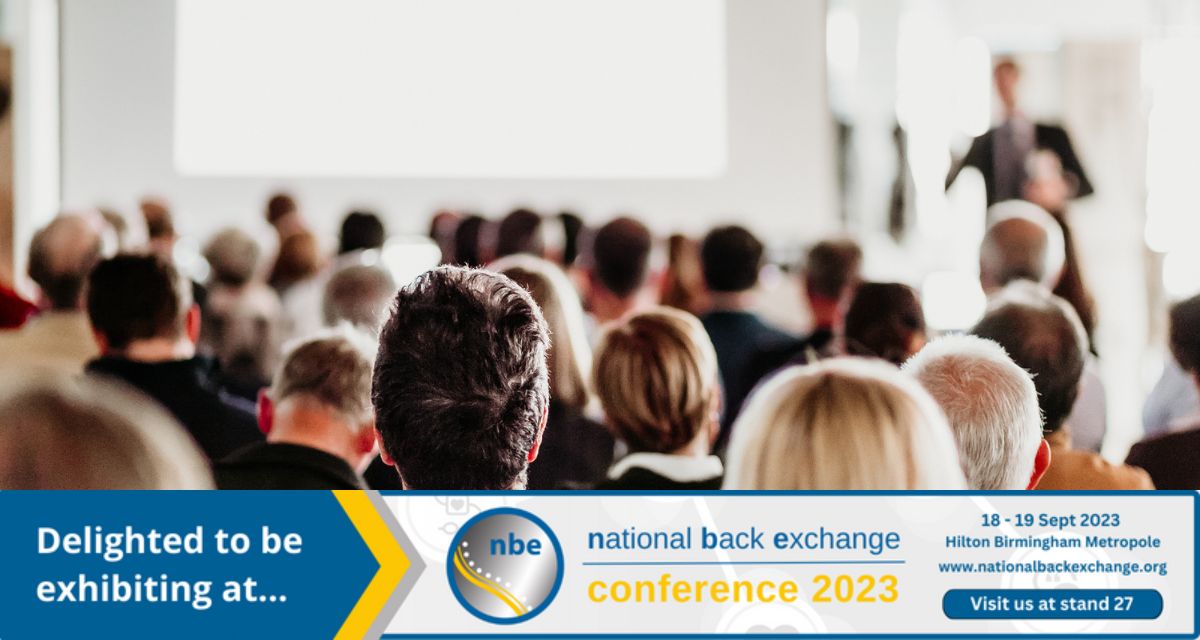 We are excited to be attending the National Back Exchange conference this September in Birmingham! You can meet our team at the Hilton Metropole Birmingham, on the 18th and 19th of September 2023. Join us at stand 27 to view our best sellers, including patient handling products, fall prevention socks and emergency patient warming blanket.
Come down and meet the team
This year, our Business Development Managers Monika and Tony will be attending the conference with a brand-new stand and new products to showcase. You can find us at stand 27. Where you can see what's new at Interweave, and chat with our friendly team.
Our team are available to talk about all things patient handling. In April 2023, Monika Stosik (BDM) achieved a RoSPA Level 3 Award for Safer people Handling Trainers, and is keen to share her knowledge and passion about patient handling and demonstrate our slide sheet portfolio to you.
You can meet Tony Codd, who helped develop the THERMARMOUR range, a collection of innovative patient warming products now available at Interweave. We are excited to share what's new with us, and we hope you can join us at stand 27.
What can you expect from us?
Expect a friendly welcome from our team, and a brand new look we are delighted to share with you. We have a new stand to showcase our best-selling products, as well as innovative new product launches. Our enthusiastic team are on hand to answer any questions you have about product features, benefits, and evaluation scores from clinical trials.
We are focusing on sustainability. To support the NHS Net Zero project, we are committed to our part in supplying sustainable products. Visit our stand to see our reusable, launderable slide sheets, a great longer lasting alternative to patient specific slide sheets.
Patient handling at Interweave
Improving patient handling for both the patient and the handler is important to us. That is why we supply a wide range of sizes, fabric types and accessories to suit the needs of manual handling professionals. Whether you work in hospitals or out in the community.
Visit our Vimeo channel to see our slide sheets in action, or browse our patient handling products here. Or find us on the NHS Supply Chain.
See you there
We hope you can join us at stand 27. Our team are excited to see some familiar faces, and make new connections. Look out for Monika and Tony, and the brand new Interweave stand at the NBE conference this September 18th and 19th. If you have any queries or comments, you can contact us, or find us on your favourite social media channels.
We look forward to seeing you there!
All the best,
The Interweave team