The 6 Cs of Nursing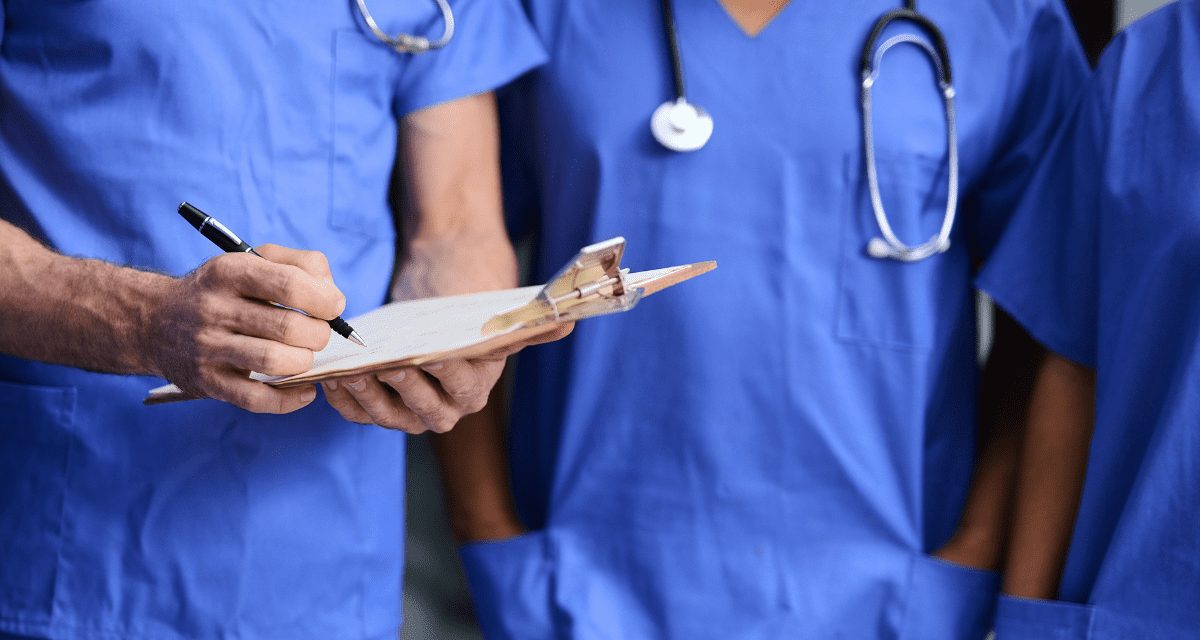 The 6 Cs of nursing or the 6 Cs of care, are a set of values outlined by the NHS in regards to patient facing care staff. In terms of nursing specifically, the document Compassion in Practice: Nursing, Midwifery and Care Staff – Our Vision and Strategy, was a policy published by NHS England in 2012.
This document explained their strategy for delivering quality care and support, which includes amongst other things, the 6 Cs.
What are the 6 Cs?
The elements that make up this strategy are: Care, Compassion, Competence, Communication, Courage and Commitment. Each of these values are to be carried with equal weight, with no one more important than the other. The combination of all 6 Cs should provide the high quality care the policy is aiming for.

Care is at the core of the profession and the organisations providing healthcare. The care delivered helps improve the health of the individual and the community. Caring for others defines the professional and their work. When people receive care, they expect it to be tailored to them, right for them and to be consistent throughout each life stage.

Compassion is how care should be provided, based around respect, empathy and dignity. Compassion could be described as intelligent kindness. This element is central to how the individual may perceive their care.

Kindness and compassion are important, but without competence, these elements cannot provide adequate care. Competence requires all those in these roles to have the ability to understand an individuals needs.
As well as to have the expertise, clinical and technical knowledge to provide effective care and treatment based on research and evidence.

Communication is central to care in many ways. It allows effective team working and successful professional relationships. Listening is a vital part of communication, and is as important as our words and actions. It is essential for "no decision about me without me."
To have a positive workplace, communication is key. It benefits staff, patients, and the care that is being delivered.

Compassion and competence provide a solid base for quality care. Courage enables us to do the right thing, for the people we are caring for. It encourages us to speak up when we need to, or when we have concerns. Courage gives the personal strength to adapt and be flexible in our ways of working.

Commitment to care, patients and your community is a cornerstone of the profession. This element focuses on building on the existing commitment to improving the care and experiences of patients. Committing to all parts of care, and to making this vision and strategy a reality for all.
Making a commitment to meet the health, care and support challenges that are up ahead.
Delivering the 6 Cs
These areas of care are a part of a larger strategy and vision. The policy Compassion in Practice also proposes six areas of action to focus efforts on. These are:
Helping people to stay independent, maximising well-being and improving health outcomes
Working with people to provide a positive experience of care
Delivering high quality care and measuring the impact of care
Building and strengthening leadership
Ensuring we have the right staff, with the right skills, in the right place
Supporting positive staff experiences
Part of this vision is to make the 6 Cs a part of everything done within nursing, midwifery and care. These different elements combine to underpin this vision and provide a solid base for improving care standards. Learn more about the 6 Cs from the NHS.
---
Read more from us…
The UK guide to hospital scrubs
The impact of NHS staff leaving healthcare
CO2 reduction in slipper socks manufacturing process
---
Sources
https://pubmed.ncbi.nlm.nih.gov/28541109/
www.nhsprofessionals.nhs.uk/nhs-staffing-pool-hub/working-in-healthcare/the-6-cs-of-care
www.nursingtimes.net/news/policies-and-guidance/what-are-compassion-in-practice-and-the-6cs-of-nursing-14-02-2022/