Staying Happy and Healthy at Work – Top Tips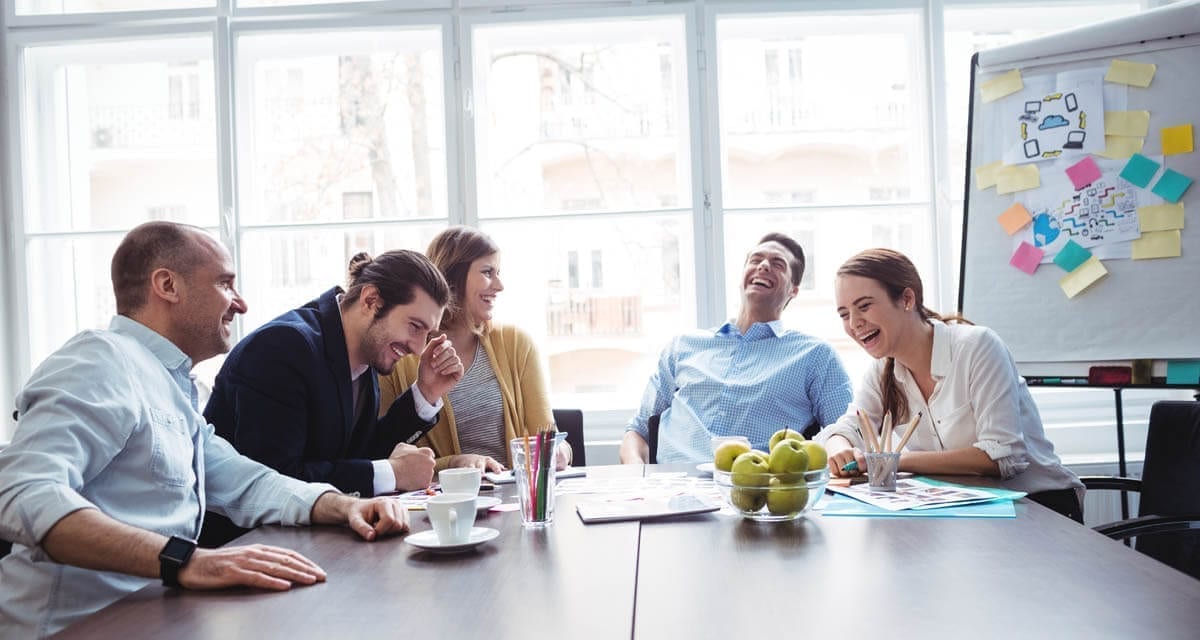 Knowing how to stay healthy and happy at work can sometimes feel like an uphill struggle. Our time at work is equal to 35% of our total waking hours, so it's important to be as content there as possible. This can be especially hard if you work full time, and even more so if you work from a desk all day. Here at Interweave, we've been thinking about what we can all do to keep ourselves happy and healthy at work, and it won't take more than a few small changes.
Get Happy and Healthy – Get Moving!
One of the best things you can do to keep yourself happy and healthy is to move more. If you work from a desk all day, it can be hard to motivate yourself to get up and go to the gym in the evening. There are a few quick and easy things you can do over the course of your day to help get in a little bit of movement and keep yourself healthy.
Park further away
Whilst it might seem like a win to get the coveted parking space right next to the office door, you might be better off leaving it for someone else. Leave your car at the other end of the car park and walk briskly into the office in the morning.
Don't take the lift
An easy way to get your heart-rate up is to avoid the awkward lift conversations and take the stairs instead! Take every alternate flight at a run, or two steps at a time for an extra challenge.
Take time to stretch
Set yourself a reminder to stretch. Even people who consciously try to keep a good posture can find this slipping over the course of a rough day at work. Set yourself a calendar reminder to stretch out your neck a few times a day to avoid aches and pains.
Eat Right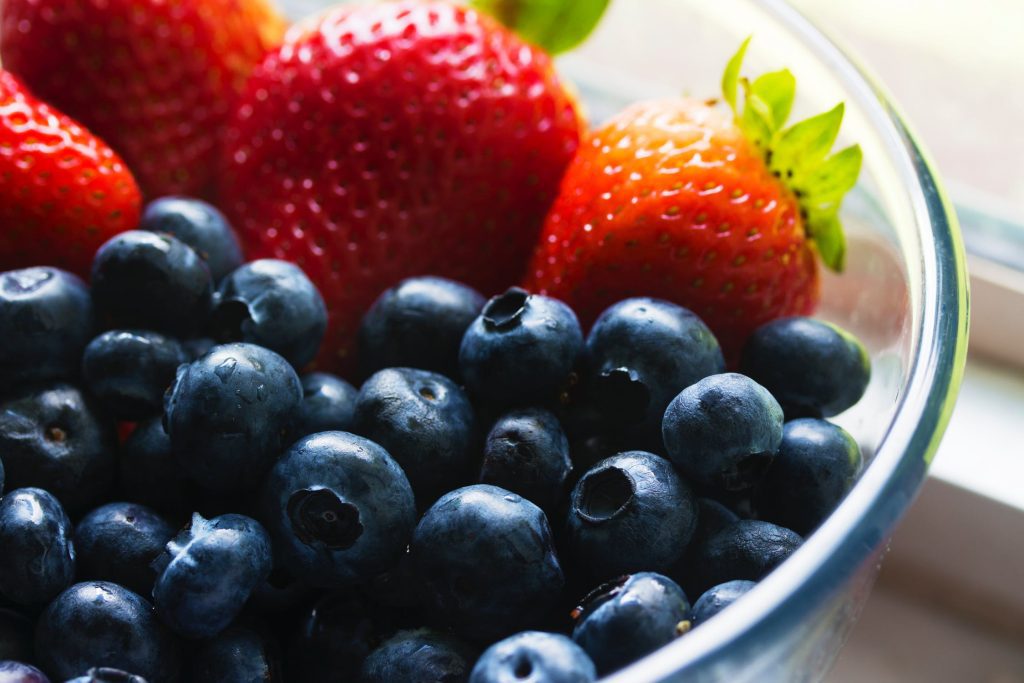 Sticking to a healthy diet can be tricky at work. In a fast-paced work environment, you're looking for a quick and filling snack to keep your energy levels up. In an office environment, you end up eating at your desk and bingeing on high-calorie treats. Here are a few great tips for eating well at work.
Bring in your own food
Instead of popping out for lunch and grabbing a pre-packaged sandwich and a bag of crisps, make your lunch at home and bring it in. You control exactly what goes into your food, and you're more likely to portion it correctly.
Snacking isn't always unhealthy!
Snacking has a reputation of being something that's always unhealthy, but it doesn't have to be! Studies show that small snacks spaced throughout the day will stave off hunger, keep you more focussed and stop you splurging on high-calorie junk food. The trick to snacking right is the same as eating right. Bring in food from home that you can pick at over the course of a day – fresh fruit, small portions of nuts, or hummus and carrot sticks are some great options to try.
Leave the office for your lunch break
Heading outside during your lunch break is a good way to stay happy and healthy at work. Try getting away from your desk or the gossip in the break room, and find some outside space.
Ease neck and back pain
Many office workers complain of joint and muscular pain caused by poor posture and uncomfortable seating. Sitting in the same position for too long puts strain on your spine and back muscles. Getting up and walking a little at lunch counters this – leaving you more comfortable for the rest of the day.
Switch off from work
Whilst it might be tempting to sit and get stuck into that to-do list whilst you eat, it's actually often more productive to take a little time for yourself at lunch. Get out of the work environment and regroup yourself. Even if it's only for ten minutes, you'll come back to an afternoon of increased motivation and productivity.
Get Organised
Goal centred work
Regardless of what you do for work, keeping organised is key. Effective diary management can shift an overwhelming workload into small, manageable chunks. If you're feeling overwhelmed by the amount of work you have to get through in a set time, break it up in to small, achievable goals. Regardless of whether it's one day, a week, or a year – any task can be split up into manageable chunks. Doing this will allow you to work through tasks methodically rather than rushing from one to another. This will reduce the opportunity for things to slip through the cracks.
Clear your desk space – and your mind!
On a more physical note, having a clean, tidy, and organised workspace also has a surprisingly high impact on our happiness. Allocate a few minutes at the end of each work day to tidy your desk. If you don't have the time to do this, you could be strict and set yourself a clear desk policy. Clear desking makes you more efficient. Clutter makes us less productive. Clear desking has been shown to reduce stress levels; and significantly impacts how likely you are to catch that cold flying round the office this winter.
Positive Mindset
Cultivate Optimism
We can make ourselves feel more happy and healthy at work simply by thinking positively. Instead of spending your morning dreading that huge inter-department meeting, take a moment to cultivate some optimism. Think positively about your achievements and goals and accept credit where it's due. Similarly, instead of silently accepting the good work your colleagues are doing around you, pass out compliments whenever appropriate. By positively recognising what our colleagues are doing, it helps to boost our own self-esteem and confidence.
Connect with Co-Workers
Real life connections
We don't mean adding them on LinkedIn! Chat with your colleagues when you get the chance, and really start to get to know them. It's easy to feel isolated in an office full of tapping keyboards and ringing phones, so be the first to extend the hand. If you're in a workplace where it's difficult to get the chance to chat, you could try bringing in a tasty treat to share with the people around you. Have it on your desk and invite people to take some, or leave it in the kitchen with a note.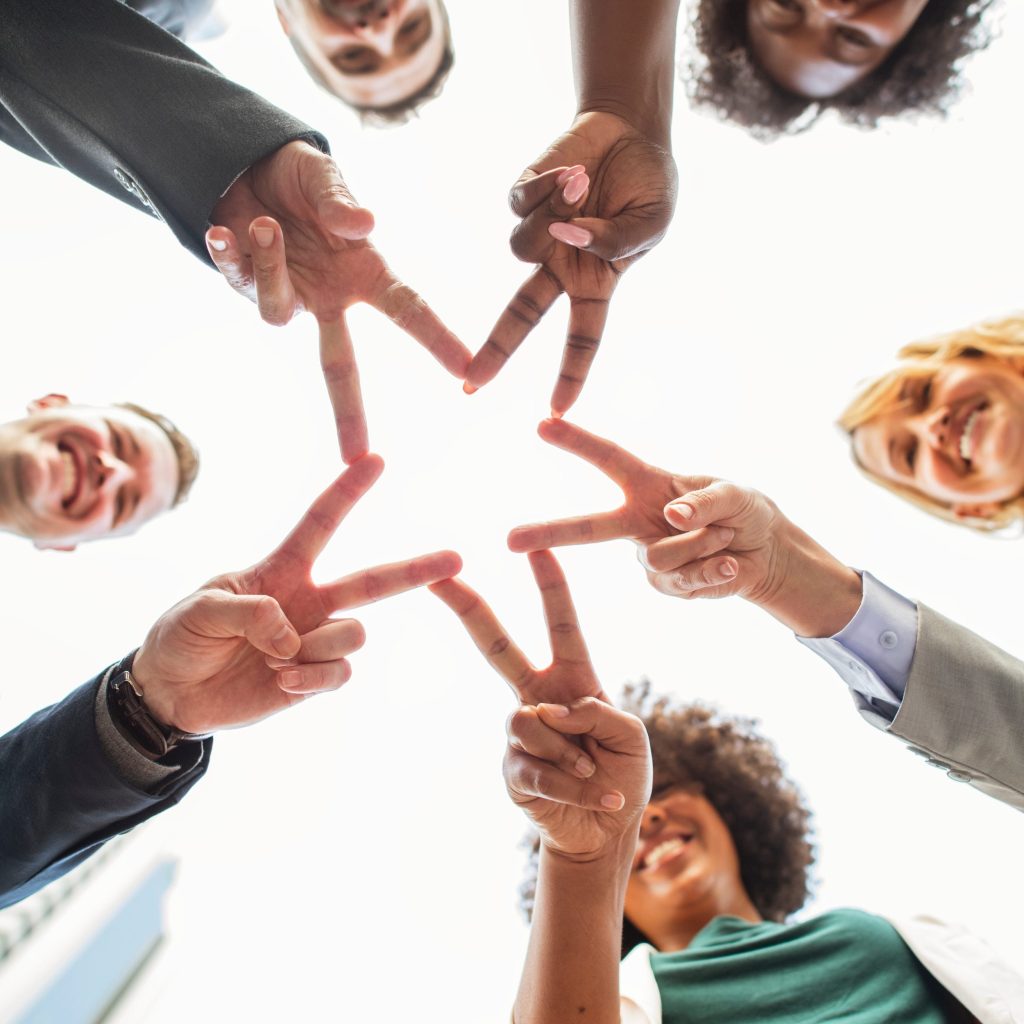 Banish isolation
If you're feeling bold, you could suggest a group activity outside of the workspace. Invite your colleagues to something sociable and fun to start breaking down those formal barriers. Most offices have come a long way from the cubicled employee, but some have retained the practice of no socialising between colleagues. Putting yourself out there and getting to know people will stop feelings of isolation and make you happier.
Change Your Working Practices
Is there something you're doing that's stopping you from being happy at work?
Break it down
Are you setting yourself unachievable goals? Do you not allow yourself a break? Maybe you're giving yourself too big a work load. If you are, analyse the work you're doing and monitor it to see if anything can be removed. If that's not an option, try breaking up your work. Divide the week into small, manageable projects that don't last more than one work day. If possible, divide these even further, and always work a task through to completion. By doing this, your workload will seem less daunting, and you will make yourself more efficient.
Say goodbye to workload anxiety
If you've got too much to do for this tactic, try making a list of the two or three most important tasks for your day. You can then add in tasks it would be desirable for you to complete that day but not essential. You will always complete the work that absolutely needs doing and will feel less anxious about the rest.
Make Your Space Your Own
Personalise!
If clear desking doesn't sound like your cup of tea, you might be more suited to a higher level of personalisation. Whilst clear desking makes you a more efficient worker, it might not be the key to your happiness in the workplace. Keeping a plant on your desk is a good way to have a minute to yourself each day as you look after it and many people find it calming.
Own your headspace
As well as your desk space, it can also be important to make your headspace your own. In the popular open-plan rooms of today's offices, it can be hard to get away from the sound of other people working. If you need a bit more room from your colleagues, perhaps to really get stuck into a complex task, or to work through a monotonous one, bring in a pair of headphones and stick on your favourite album. Just try not to sing out loud!
Combination is Key
There is no one solution to keeping happy and healthy at work. It's always going to be a combination of good practices we can adopt into our everyday lives. Your focus should be on analysing your own feelings and adjusting how you operate if you find you're not as happy as you'd like to be. Small changes can have a huge impact on our overall wellbeing. They might just be the difference between feeling dissatisfied and lethargic, and happy and healthy in the workplace.
---
Read more 
Decrease In Work Related Injury In 2020
The hidden dangers of cubicle curtains
---