Redesigning Logistics – Look Behind The Scenes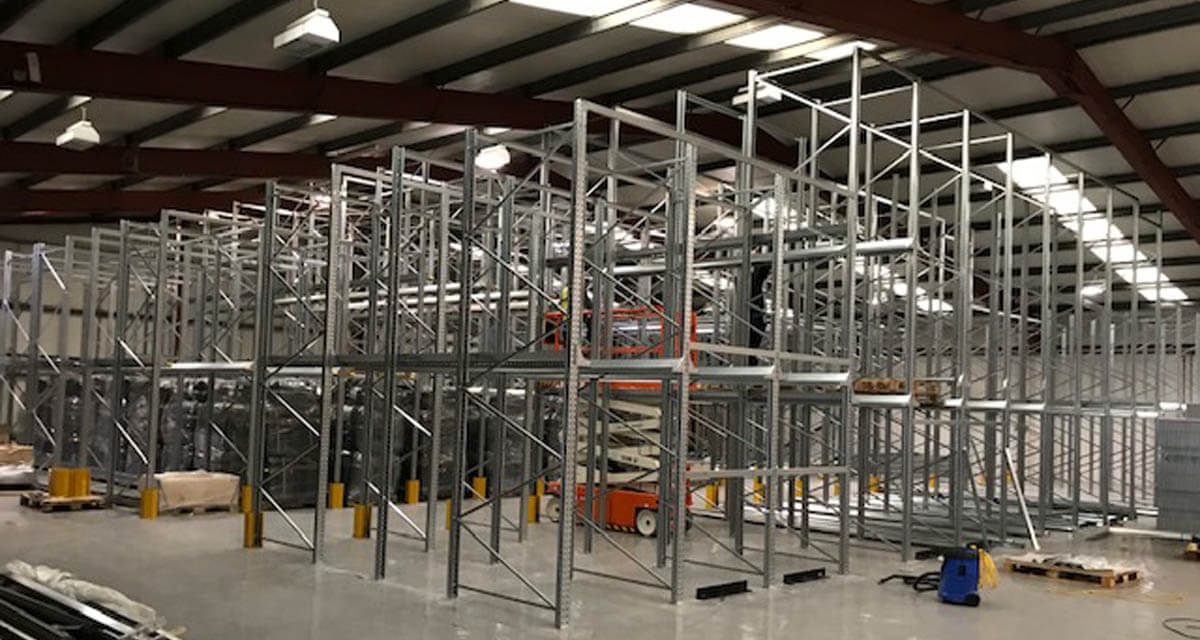 Here at Interweave, we've been growing as a company for a long time. We've expanded so much since 1999 when John Horsfall and Sons Ltd purchased the company; changing and adapting as we've grown. In 2004, we relocated to a much larger warehouse. Late last year, we moved into Interweave House. Our most recent development has been our completely redesigned warehouse. Take a look below to see what we've been up to!
One of the most important aspects of our company is our values. Though everything else might change, our ethos is something which has remained constant over the years. The changes we've made will enable us to perform even better regarding these values and in the service we provide. This is just the latest step we've taken on our journey to optimise what we do and be the best we can be.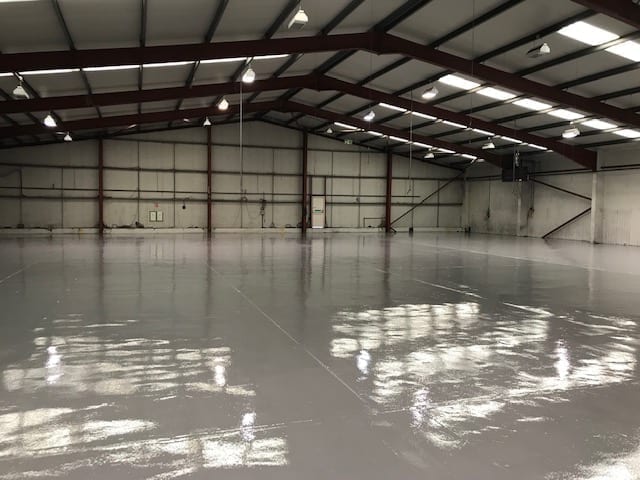 Fresh Starts
It's amazing what a fresh coat of paint can do. This is especially true if it's been scientifically engineered to be so much more than just paint! Our logistics centre now boasts a dual-layered Epoxy floor, which provides a sealed and hygienic surface. This means it is now dust, chemical, heat, water, and scratch resistant. Our warehouse environment is cleaner and safer than ever, and it looks great to boot!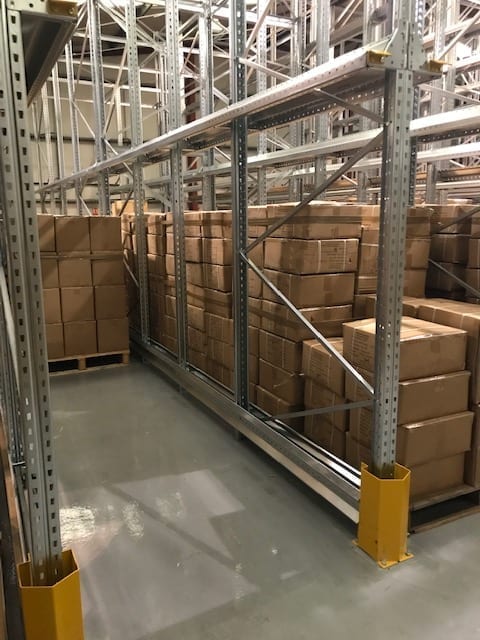 Efficiency, Efficiency, Efficiency!
We've made life easier for our logistics team through the implementation of a brand-new racking and picking system. Our new system reduces aisle loading and unloading times – improving efficiencies across the entire logistics process. Everything from large scale multi-pallet orders right down to single item orders place through our website will run more smoothly. Increased efficiency is really key for us, especially as we're now getting more orders than ever before.
Communication is Key
We've transformed our logistics process with the creation of a new warehouse office, positioned at the heart of the action. This new logistics administration hub has allowed an increased level of communication between our office and warehouse teams. As well as improving working processes, it's also a really nice environment for staff to enjoy working in.  We know that inter-company communication can be tricky to coordinate when staff are split over multiple locations. It's a challenge many companies face, and was a factor behind the new office creation. Improved communication, facilitated by the new office, will lead to a better customer experience as well as increased employee satisfaction. Improving communication will no doubt be helped along by our upcoming Christmas party too!
Technological Advances
As well as the changes we've made to the environment in our warehouse, we've also modernised with some state-of-the-art technology. We've brought in automatic pallet wrappers, new Reach trucks and will soon be implementing a fully integrated barcoding system – just to name a few. This equipment is increasing the efficiency and accuracy of our team, to help us get our orders out of the door without delay. We pride ourselves on our quick turnaround and this will help us as the volume of orders increases each year.
Inside and Out
We've modernised the outside of our warehouse too by re-cladding and insulating the building. When combined with working practices like our paperless office, we're well on our way to being as eco-friendly as we can be. This is something which is not only important to us as a company, but to all our employees as individuals.
With all the advances we're making – most recently this redesign of our logistics process and the launch of our new website, it's not hard to imagine how different Interweave will look another 20 years down the line. One thing we can be certain of is that we will still hold our company values in the highest regard. Unparalleled service is what we promise, we will continue to deliver what others can't – doing whatever it takes. Caring for our customers – because we know that genuine people make all the difference. A focus on flexibility – going out of our way to ensure our customers' needs are always met. Consistent quality – delivering the best. These values were part of our company back in 1999. Looking to the future, we know that they will be just as important to us in 2029 too. Every redesign and relocation is a single step on our journey – and we can't wait to find out what's coming next.
---
Read more 
Interesting Notes On AI In Healthcare
---