Interweave takes part in #WearItPink for Breast Cancer awareness month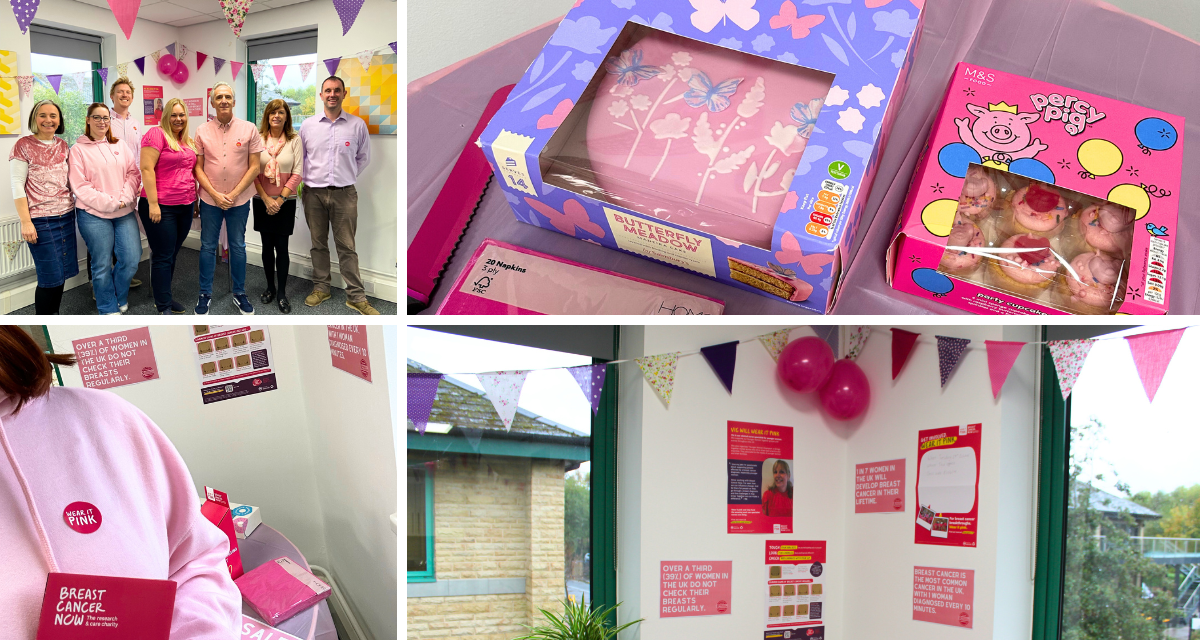 The month of October hosts Breast Cancer Awareness Month, during this time, several initiatives and fundraising activities take place. This is to raise money and awareness about Breast Cancer. Many of us know someone whose life has been impacted by Breast Cancer, perhaps a close relative, a friend, a colleague, or even ourselves.
Breast Cancer UK shared that "In 2020, 11.7% of all cancers diagnosed were female breast cancer, making it the most common cancer worldwide."  This is a significant amount of breast cancer cases, and even as awareness increases, there is still a huge need to continue fundraising activities. That is why we are taking part in #WearItPink during October.
The Interweave team #WearItPink
To take part in this initiative, created by Breast Cancer Now, we signed up for a fundraising kit to get going. Then, on Tuesday 24th September, we got to work decorating our office in all things pink, and preparing our pink baked goods to sell. To raise money, our team made a donation to wear pink clothing, and the proceeds from the sale of baked goods were also donated!
As well as the team donations, our company kindly matched the donation made by us. As well as making an additional donation on top of what was raised by the team. Take a look at our #WearItPink day…
Supporting Breast Cancer Awareness
If you join us in supporting Breast Cancer Now, you can visit their website for more information, or to make a donation. Consider taking part in your own #WearItPink day at your workplace next October. We want to say a thank you to our team for getting involved, and to Breast Cancer Now for providing easy to use resources for fundraising.