Looking back at healthcare in 1999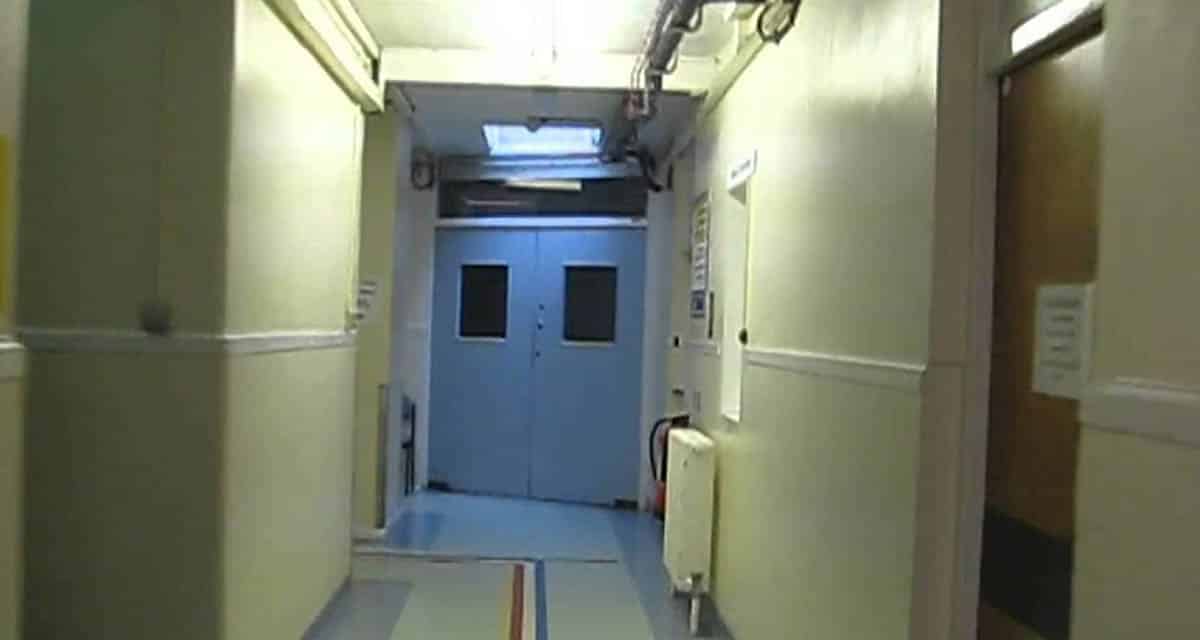 This October, we're celebrating 20 years of business at Interweave Healthcare. As the company was incorporated in 1999, we're reminiscing about how things used to be. In this article, we look back at UK healthcare in the 90s. By 1999, the NHS had been in place for over 50 years. In that year, the most disruptive healthcare change involved the NHS being split into separate entities. This created an NHS in each of the four Great British countries.
A number of new national healthcare groups launched in 1999, including NICE (National Institute for Clinical Excellence). NICE is responsible for producing evidence-based guidelines for different aspects of medical and prescribing practice. Also, the NHS Information Authority was setup in 1999. However it was abolished 5 years later in a cost cutting exercise.
Other UK healthcare related events in 1999 included:
The "body parts scandal" which was first uncovered at Bristol Royal Infirmary. The same situation was then found to be also happening at other hospitals across the country
The Government pledged £430m to NHS in the Annual Budget, primarily to rebuild dilapidated buildings and facilities
A selection of military hospitals closed down and either became part of NHS or the buildings were re-purposed
How much healthcare cost in 1999
Comparing the UK's healthcare situation with other countries, we firstly look at how much the NHS was costing in 1999. The chart below shows the cost as a percentage of total GDP. Since 1999, the chart clearly shows the dramatic increase in costs in providing healthcare to a growing population. Interestingly, the expenditure was at 9.6% in 2017 which is the most recent data available (Source: ONS) Therefore, we're looking at a doubling in real cost over the past 20 years.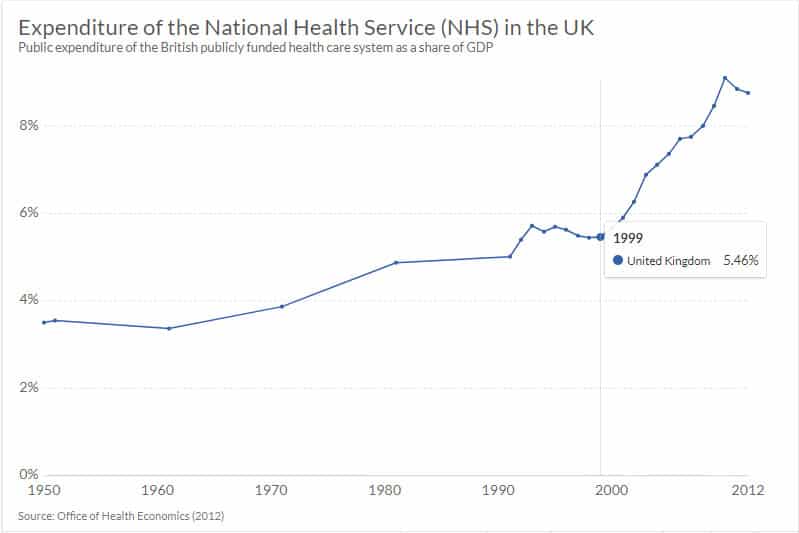 Source: https://ourworldindata.org/financing-healthcare
How UK healthcare costs compared
Then, comparing the cost of healthcare as % of GDP in the UK with the rest of the world, the UK spend was on the lower end of the scale:
Source: https://ourworldindata.org/financing-healthcare
Healthcare influence over life expectancy
When looking at life expectancy rates in the UK in comparison to the amount spent on healthcare per person, there was an 8% increase in life expectancy (from 73 to 79). In the same period the cost doubled (from US $975 to $1,965) in the 20 years leading up to 1999. The trajectory shown on the chart below closely follows the same pattern seen in other countries.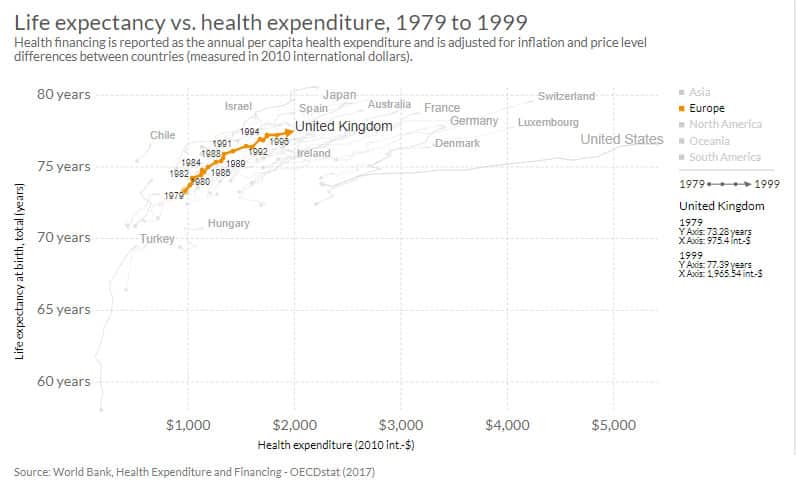 Source: https://ourworldindata.org/financing-healthcare
You might also be interested in our other blog articles: How many hospitals in the UK and What will hospitals be like in 50 years
---
Read more 
Benefits Of Music In Care Homes
Well-Designed Hospital Gowns – A Game Changer?
What Was Going On In The UK In October 1999?
---