What was going on in the UK in October 1999?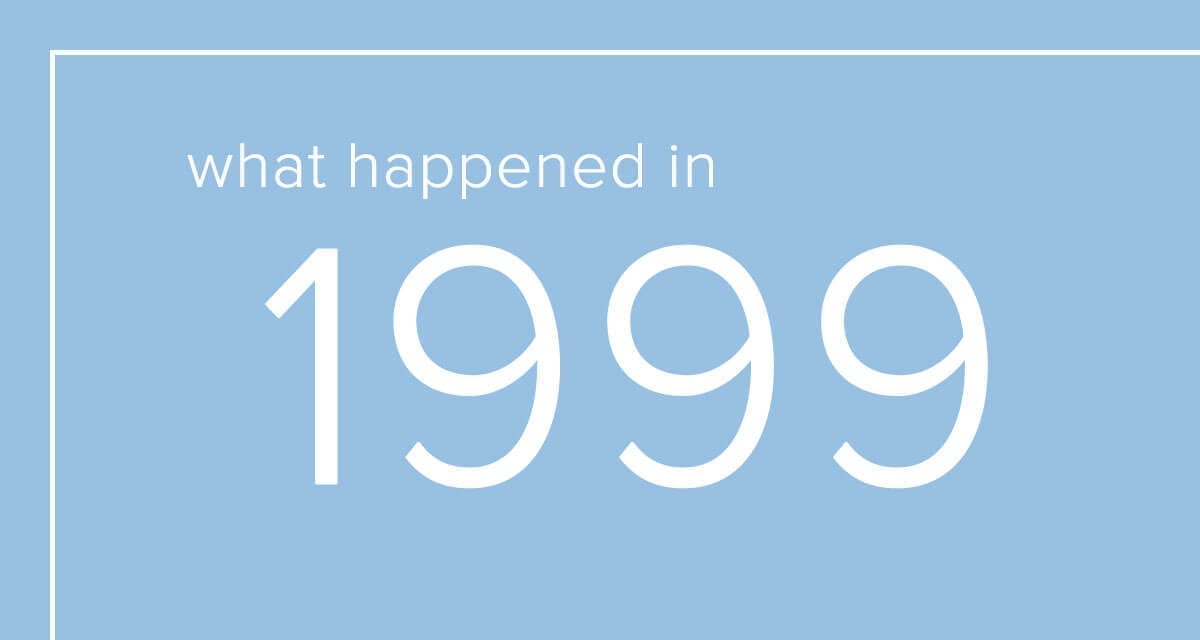 In the year that world population exceeded 6 billion, the main UK headlines in October 1999 were dominated by the upcoming Y2K deadline. But there were many other October 1999 events and news stories going on as well. We have selected some interesting stories to share with you. These are listed below, in no particular order of importance.
Some events that happened in October 1999
The Rugby World Cup begins in the new Millennium Stadium in Cardiff.
Furbies were the number 1 toy to buy for kids for Christmas – but did you know they had been banned by the FBI at a US spy base.
Nokia 3310 mobile phone came with game "Snake" installed, this was the most popular adult game of the year.
The 3rd Harry Potter book, Harry Potter and the prisoner of Azkaban, was published in this year and sold 68,000 copies in the UK within the first 3 days of publication. This made it the fastest-selling British book of all time, at that stage.
Bill Gates was the world's richest person in 1999, with US$90 million when the current #1 Jeff Bezos (Amazon founder) was worth US$10 million and was world's 19th wealthiest person.
In Bognor Regis, the Grade 2 listed pier was washed away by stormy weather and floods affected much of the South coast.
Other events that year
The controversial introduction of the minimum wage in this year (which was £3.60/hr for adults aged over 22 and £3 for under 22s) actually ended up being a benefit for the lowest paid workers as over the last 20 years it's increased in value more than average earnings and more than inflation, without losing any jobs.
Heinz were planning on ditching salad cream in 1999, but fans saved it from extinction.
Everyone was drinking Cosmopolitan cocktails in 1999, following the popularity of Carrie Bradshaw and friends.
The debut of Holby City on BBC was this year and has now been running for 20 years. If you're a fan, you might recognise the Interweave bedspreads which have been featured on some episodes!
Last of the Summer Wine fans will have been sad in July as Bill Owen (Compo) passed away aged 85. He's buried in the beautiful Yorkshire town of Holmfirth, just up the road from Interweave's offices.
Just over 20% of the 1999 UK population had internet access. That's not many when you consider that today 99% of adults have regular internet access. What would 2019 look like if having internet access hadn't become an everyday norm?
---
Read more
Looking Back At Healthcare In 1999
How Many Hospital Beds Are There In The UK?
Countries With Free Healthcare: How Does It Work?
---