How to Take Clothing Size Measurements Without a Tape Measure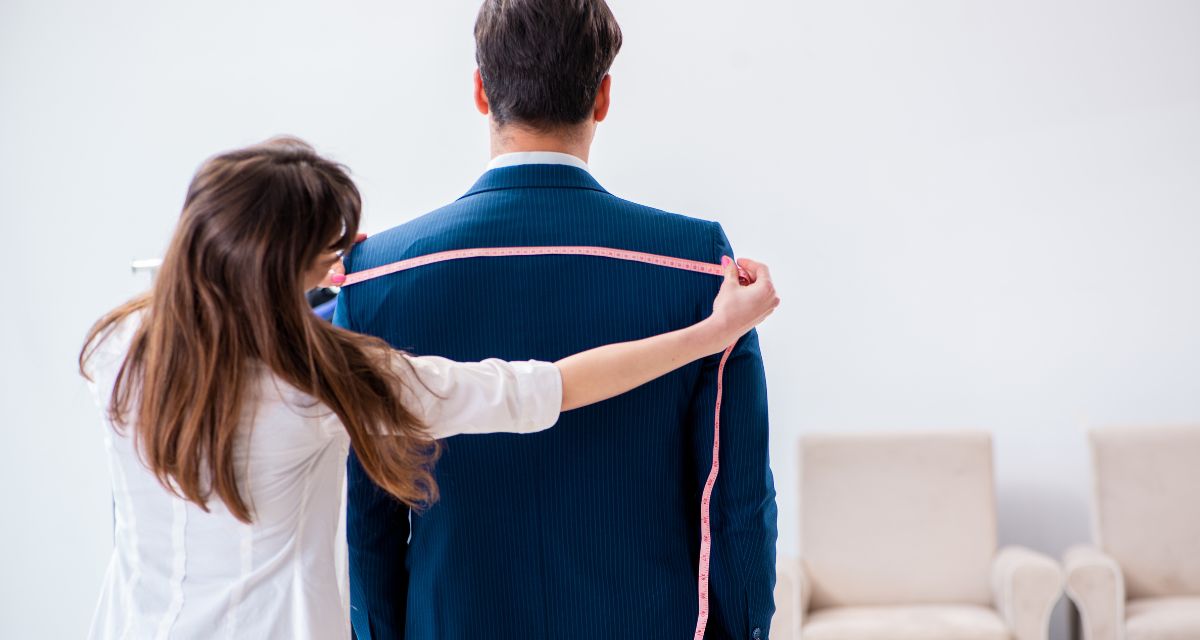 When you are shopping online, trying to find your size can be difficult. Size guides often provide us with centimetres and inches, but this might mean nothing to you if you have never measured yourself!
Most of us purchase our clothing based on retail standard sizing, e.g. size 10, or an XL. But if you need to be more specific, and don't have a tape measure, what can you do? We explain how to take clothing measurements without tape.
Find your tools
You will need some sort of flexible material, most people have a cable, long phone charger cable, string or perhaps a dressing gown tie. However, be aware you may need to physically mark the tool you use, so make sure it is not valuable to you.
You will also need to find something you know the length of. Or can easily find out the length. Rulers are easy items to use as they come with measurements. You can also use a piece of paper, or book, or something that you could search the length of quickly online.
You will also need a pen or pencil! Now we see how we can take clothing measurements without tape easily.
Mark out increments 
If you have a ruler, this will help you mark out increments in your chosen tool. You could mark every few inches for example, dependant on the length of the tool you are using to measure.
Alternatively, if you don't have a ruler, you can take an object you know the length of, as before. Use something smaller such as a cash note, a finger, or anything that is around a few inches in length.
Take the necessary measurements
You will need to have chosen a tool long enough to measure the areas you need, as this will make the process much easier! For men and women, there may be differences in the way measurements are taken and what measurements are needed. Depending on what you are purchasing, you may need to measure just a few areas, or your whole body.
Here are some common areas to measure: Neck, Chest, Waist, Hips, Inseam, and you may want to take things such as Shoulder Width, or Sleeve Length.
You now simply need to take the measurements by wrapping the material around you in the correct areas. Bring this to meet at your front, as this will be easier. Then, mark out where they comfortably meet. Compare to your measuring tool and you're all set.
Resources
If you don't have a ruler for size reference, you can use a printable ruler that will help you measure yourself using string etc. Here is a handy link to a printable ruler that you can access quickly and easily. You can download the ruler here.
Shop healthcare clothing
Now that you are ready to take clothing measurements, why not check out our range of scrubs, or our hospital gown range for your facility?
Sources
https://www.wikihow.com/Take-Clothing-Measurements-Without-Measuring-Tape#:~:text=To%20take%20clothing%20measurements%20without%20measuring%20tape%2C%20you%20can%20use,standard%20piece%20of%20printer%20paper