How to put on anti embolism stockings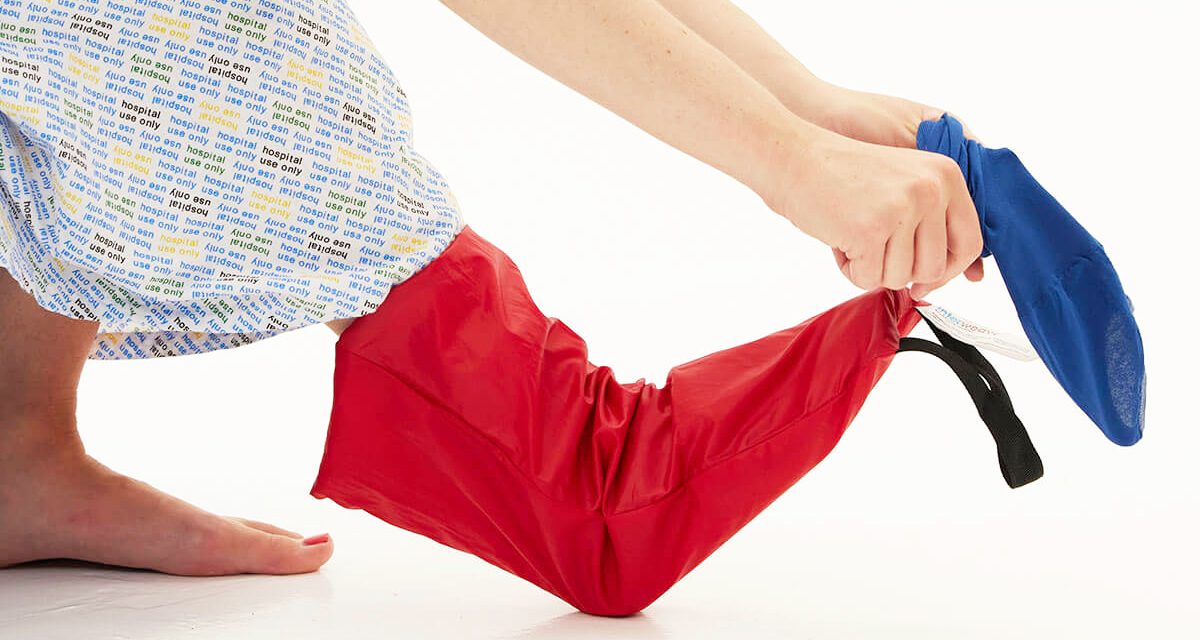 Anti embolism stockings are commonly given to those who are at risk of developing blood clots, have recently had surgery, are immobile or need a lot of rest and recovery time.
Using anti embolism stockings
As the stockings give graduated pressure to the leg in order to maintain regular blood flow, this means they are tighter than usual stockings or tights. Therefore, they can be difficult to get on.
We have created a handy visual guide to putting on your anti embolism stockings easily and safely.
We do this with the use of a stocking slider, a helpful tool that allows you to easily put your stockings on by yourself. However, if you are struggling, you can ask someone such as your carer or family member to help you.
Top tips for wearing anti embolism stockings
Try to avoid leaving your stockings off for more than 30 minutes in any 24 hour period. Taking the stockings off to bathe or shower is okay.
Check your skin daily for any changes, redness, discolouration, irritation and anything else unusual for you.
Note down any changes such as cold toes, tingling and any numbness, as this should be reported to your doctor right away.
Avoid oily moisturising products on your legs as this can impact the elastic fibres, use a water based emollient instead if you need to.
Wash your stockings every 3 days or sooner if you need to, such as spills or sweat.
Keep your stockings smooth to your legs, wrinkles can affect the circulation in your legs.
Ensure your legs and feet are completely dry before putting on stockings.
Stop wearing your stockings immediately if you experience noticeable pain or discomfort, blisters or a rash on your skin and contact your doctor.
Buying anti embolism socks
We stock two types of anti embolism socks for whatever your needs, whether you have been advised to purchase socks or you are buying on behalf of a patient.

Latex free
Provides class 1 mild compression (15-21 mmHg)
Below- knee stockings
Inspection hole under toes
Machine washable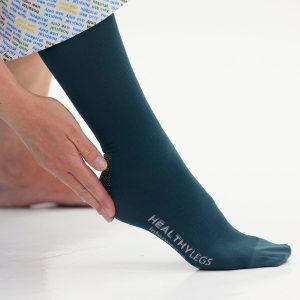 Produced on specialist German Knitting machines
Below-knee stockings
Machine washable
Latex free
Provides class 1 mild compression (15-21 mmHg)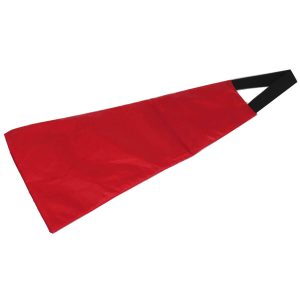 Assists with fitting compression socks into patients legs
70cm x 22cm size
Used for open toe or inspection hole type stockings
Made from 60gsm PU coated polyester for durability
Available in red
---
Read more from us…
Compression socks guide: Infographic
---
Sources