How To Fold a Blanket?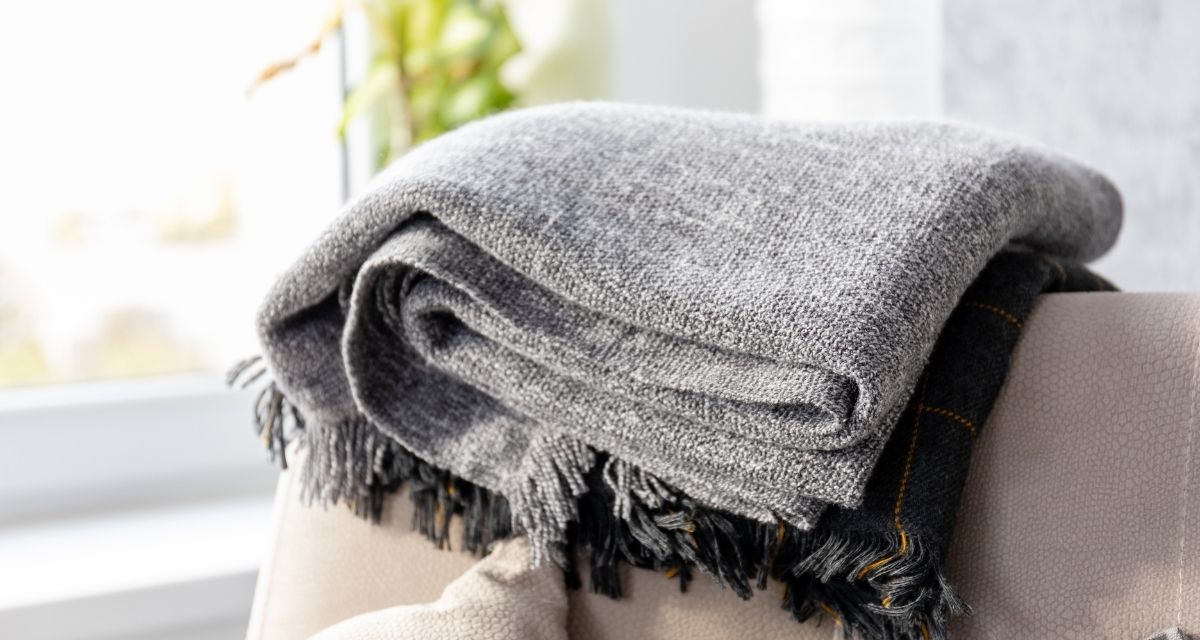 How to fold a blanket depends on the desired outcome. For example, we supply many hospital blankets for healthcare facilities. This kind of environment looks for folding as a storage solution for a place with many blankets. In contrast, hotels and spas' opt for more of an aesthetic blanket folding technique.
There are a wide variety of ways to fold, traditional rectangle folding to perfectly cylindrical.
How to fold a blanket for storage
The thinner rectangular shape allows for many blankets to be stacked on one another. This is ideal for hospitals and care homes that have a lot of blankets to store.
Unfold the blanket and lay it on a flat surface such as a floor or table.
Fold the blanket in half lengthways, smoothing out and flattening any creases.
Fold in half again the opposite way to create a more square shape. Again, smooth out any wrinkles.
Continue to fold in half to achieve the size you need. But keep in mind, the smaller the fold the higher the height!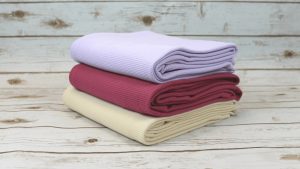 How to roll up a blanket
If you want to show off your blankets, or have an awkward storage space. You may want to use the rolling method instead of traditional folding.
Once again, start with your blanket on a flat surface.
Fold the blanket in half lengthways, smoothing out any noticeable creases.
Depending on the size of your blanket, you may want to fold in half again if it is particularly large.
Now that you have a once or twice folded blanket, you can pick up one end of the blanket.
Place your hands an equal distance apart on the end of the blanket, and start to neatly and slowly roll the blanket from end to end.
As you get to the end, you may need to play around with the shape to ensure it does not unroll.
You can then place side by side, and stack your rolled blankets on top of one another, or simply display them.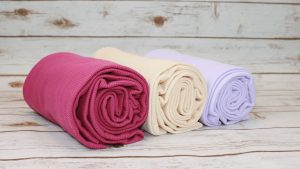 Folding a display blanket
There are a variety of situations where blankets need to be neatly folded for display. Showrooms, hotels, shops and homes. But, home display blankets don't need to follow any specific instructions, you can use your judgement on this. Here are some ideas:
You can fold the blanket in thirds to create a narrower blanket. You could then drape this on the end of your bed, or over a sofa.
Or, fold the blanket into thirds as above, then fold in half to create a smaller rectangle. Ideal for smaller areas such as armchairs.
For a cosier look, you can simple drape the blanket over a surface and allow it to fall naturally. Tweaking it to your preferences.
If you found this interesting, why not read up on how to fold more household items here.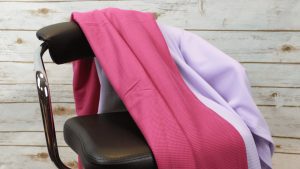 ---
Sources
https://www.wikihow.com/Fold-a-Blanket
https://www.gotimeprepper.com/how-to-fold-blankets-to-save-space
https://krostrade.com/blog/how-to-fold-a-blanket
https://www.bhg.com/decorating/home-accessories/tips/how-to-fold-a-throw-blanket/