How To Do Hospital Corners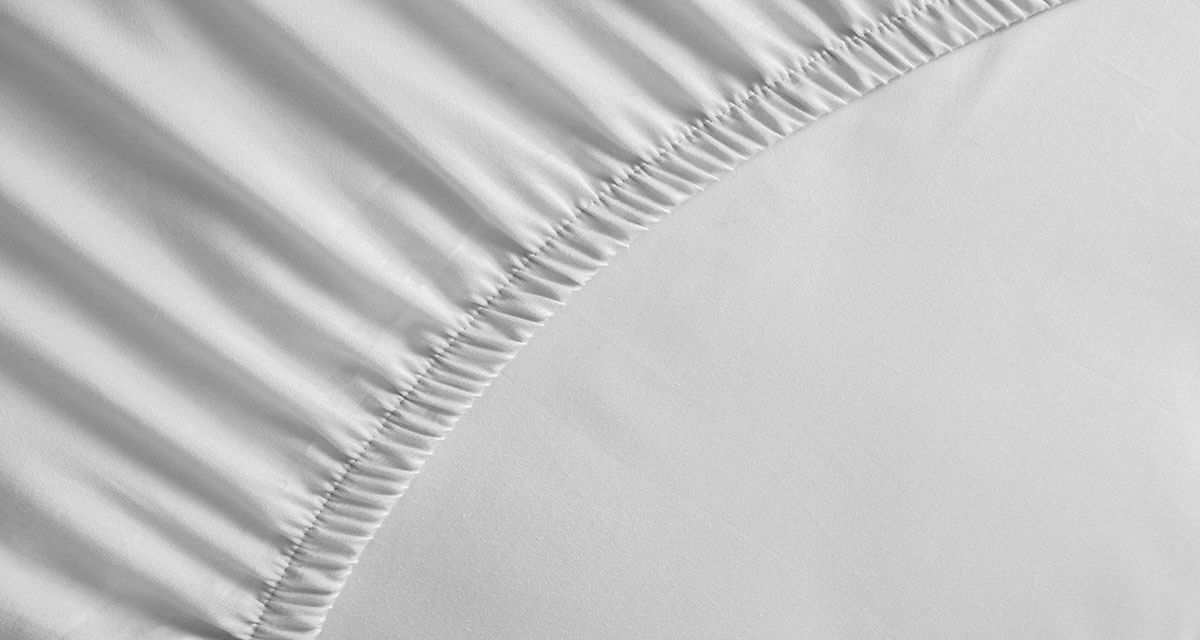 You may think hospital corners are only for hospitals, and that is understandable. However,  hospital corners are just a great technique to folding bed sheets. Hospital corners make your bedding look clean and neat, as well as being practical!
A well-known style used in the medical and military fields, as well as in hotels and even at home. If you are looking to hone your hospital corner making skills for work, or want to learn a new technique for your home beds, this post will help.
While learning hospital corners may be a learned skill, having the right bed sheets could make or break your technique! Once you have learned how to fold, check out our range of bed sheets at the end of this post.
How to do hospital corners
Follow these easy to steps and become a hospital corner pro. You'll need to prepare a fitted sheet and a top sheet to follow these steps. In our example, we will be using a fitted sheet first, and creating the hospital corner with a flat top sheet.
Step 1
Lay the flat sheet on top of the mattress, ensuring all sides of the sheet are hanging equally. This is key to the perfect hospital corner.
Step 2
Tuck the bottom of the flat sheet in at the foot of the bed. Then, choose a corner to start with where there is hanging fabric. Pick up the bottom of the sheet around 16 inches from the foot of the bed, then lift it up with your right hand in the centre forming a tent shape.
The two sides should fall down at around 45 degrees. Use your left hand to hold the sheet down where the bottom of this tent shape meets the surface of the mattress, around the corner of the mattress.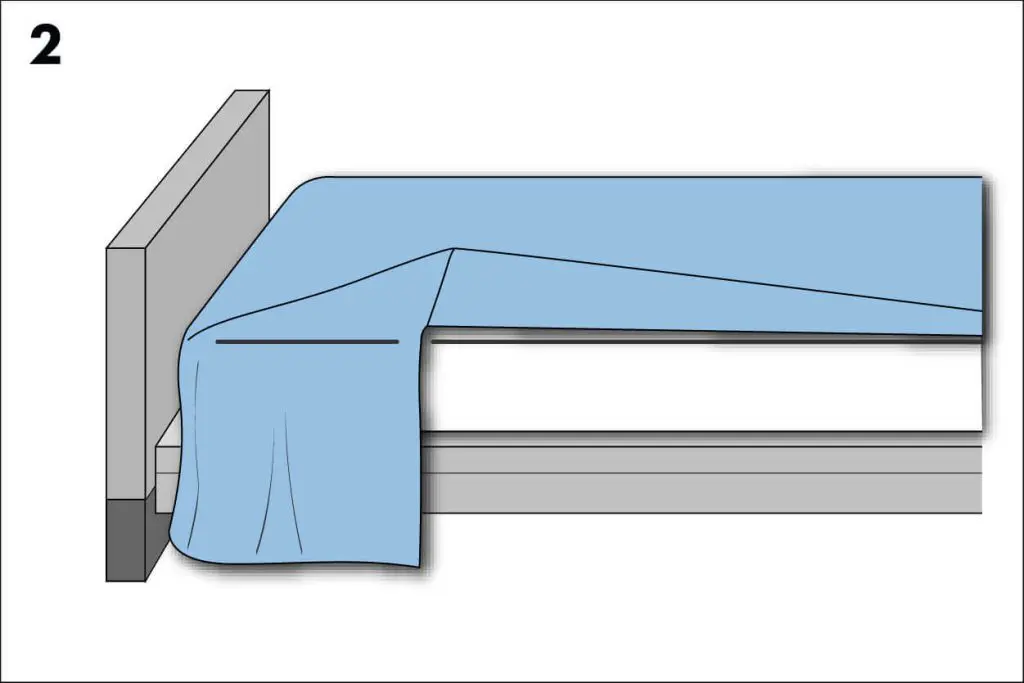 Step 3
Once you have folded this angle, and it is placed on top of the mattress, you will find some excess hanging fabric. Holding the sheet tight, tuck the excess sheet into the mattress.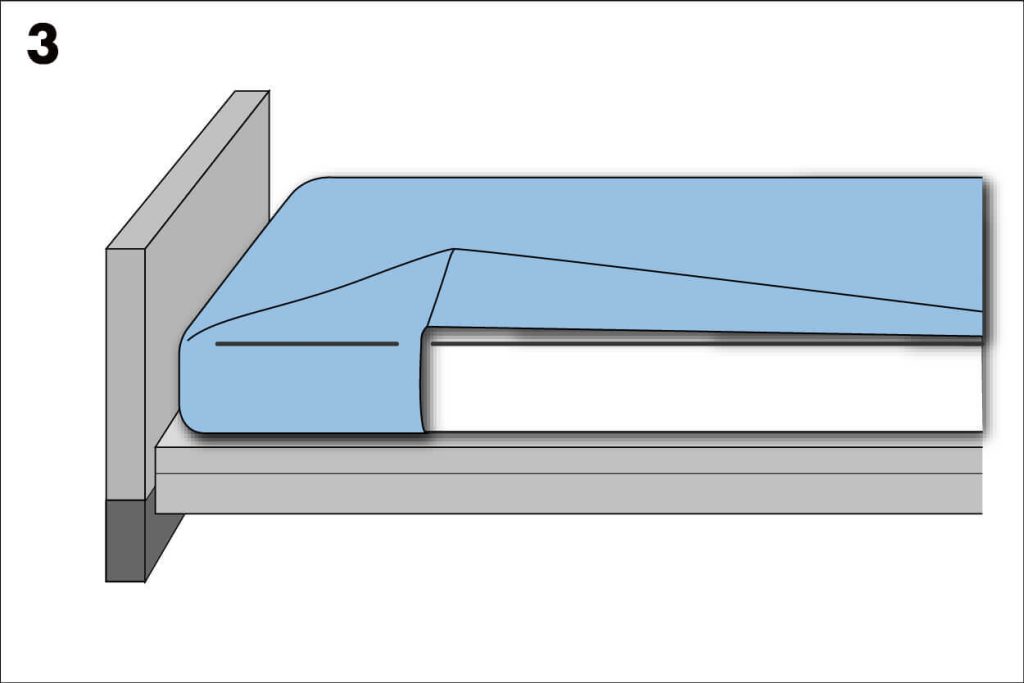 Step 4
Ensuring the sheet is pulled tightly, bring the excess sheet down and tuck it into the mattress. This should create a horizontal crease.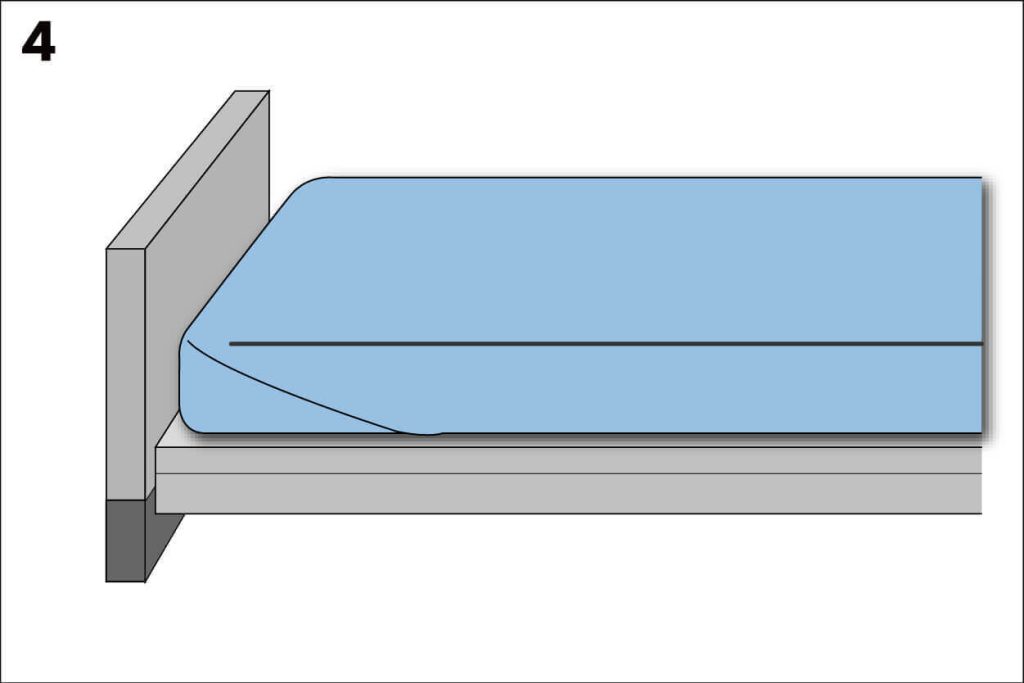 Top tips
Practice makes perfect! Hospital corners will take a lot of practice, try YouTube tutorials if you're struggling to understand the steps.
Bed sheets
We have a selection of bedding available, fitted sheets, top sheets, duvet covers and pillowcases. Take a look below at our fitted and top sheets to help you perfect your hospitals corners.
Flat Sheets
Easycare minimum ironing needed
Wash at 50 degrees
Ideal for healthcare settings and domestic use
White and cream colour
Available in extra long
130gsm weight
Hospital quality linen
Wash at 71 degrees for thermal disinfection
50% polyester & 50% cotton material
130gsm weight
Wash at 71 degrees for thermal disinfection
Available in extra long
---
Read more from us…
---
Sources
https://www.wikihow.com/Make-a-Hospital-Corner