What is seclusion bedding?
Seclusion bedding is designed specifically to be anti-ligature, which means that the person using the bedding can't easily rip the bedding to create a noose. The fabric used to create the mattress cover, blanket and sealed pillow is a heavyweight jacquard polyester material.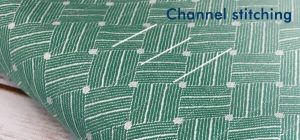 The fabric features hand-crafted strong double channel stitching to prevent ripping. For this reason, seclusion bedding is used in secure facilities such as mental health facilities and police cells.