Falls Awareness Week 2023: From Awareness to Action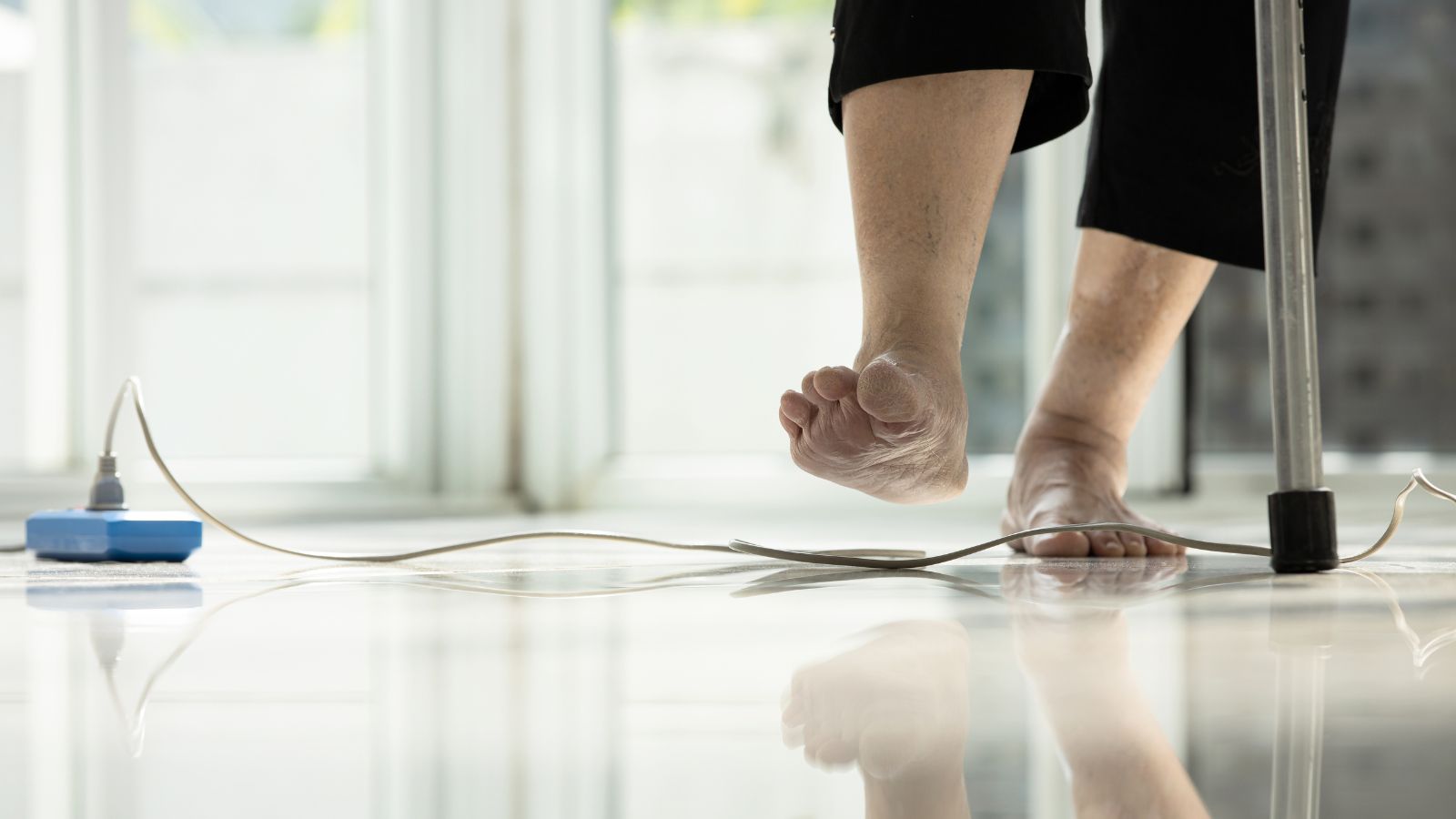 This year, Falls Awareness week is the 18th to 22nd of September 2023. The theme for this years falls awareness week is "From Awareness to Action".  In addition to #thinkfalls and #keepmoving, there is a focus on turning awareness and knowledge into actions. Preventing falls  is key and vital! Gov UK suggests that falls at home are estimated to cost the NHS in England £435 million.
Supporting falls awareness week September 18th – 22nd
Falls Awareness week is a dedicated time to focus on falls, including awareness, prevention, risks and education. With an ageing population, falls are becoming increasingly more common. Though they can happen to anyone!
According to the National Audit of Inpatient Falls 2022, "more than 50,000 people sustained a femoral fracture in England and Wales in 2021. Of these, 2006 occurred in inpatient settings." Falls risks can occur anywhere, and prevention methods must be in place in all environments.
Falls Awareness Week aims to improve the education on falls and equipment to reduce inpatient falls. By considering things such as environment, mobility, medication and suitable footwear.
Interweave have a solution – we can reduce the number of falls and improve patient outcomes by supplying double sided gripped socks. We have a choice of colours, sizes and even have expanded our range to include Swollen Oedematous Legs!
By clicking on the links below you can view our range, which is available to buy on NHS Supply Chain and direct purchase too.
Non slip gripped socks
You can shop our extensive range of non slip socks on our website, via NHS Supply Chain, or you can contact us direct to purchase.
Fall prevention kits
A great way to enhance your fall prevention plan is to add our Fall Prevention Kit to your ward. This kit includes a pair of yellow gripped socks, and a bright yellow fleece blanket. The colour "yellow" has been embraced by the NHS to highlight patients who are at risk of falls.
You can find the kits in 2 different options via the NHS Supply Chain.  Purchase in packs of 20, or 100.
The facts on inpatient falls
According to the NAIF Annual Report 2022, "femoral fractures sustained in inpatient settings result in poorer patient experience and worse outcomes compared with fractures that occur outside of hospital."  Furthermore "80% of femoral fractures occur on the first inpatient fall", making the importance of preparation and prevention even more significant.
The NAIF reported that the prevalence of risk factors is high in those who sustain an IFF (inpatient femoral fracture).  They highlighted the following factors: visual impairment, orthostatic hypotension, delirium, mobility problem and incontinence. The risk factor with the highest prevalence was "mobility problem", which will look different in each individual. Double tread grip socks can assist patients with their mobility and confidence when walking.
The 2021 NAIF Annual Report found that the majority of falls were unwitnessed, explaining that "in most cases (83%), the patient was alone when they fell, while 13% were with a staff member. Walking on the ward was the activity most frequently engaged in when an IFF was sustained." 
Double tread gripped socks can promote a sense of independence, security and stability. Particularly when walking on hospital floors, or using the bathroom.
Supporting Falls Awareness week 2023
We are supporting Falls Awareness Week, and we are here to support you with a wide range of products.
All the best,
The team at Interweave