Donation to Overgate Hospice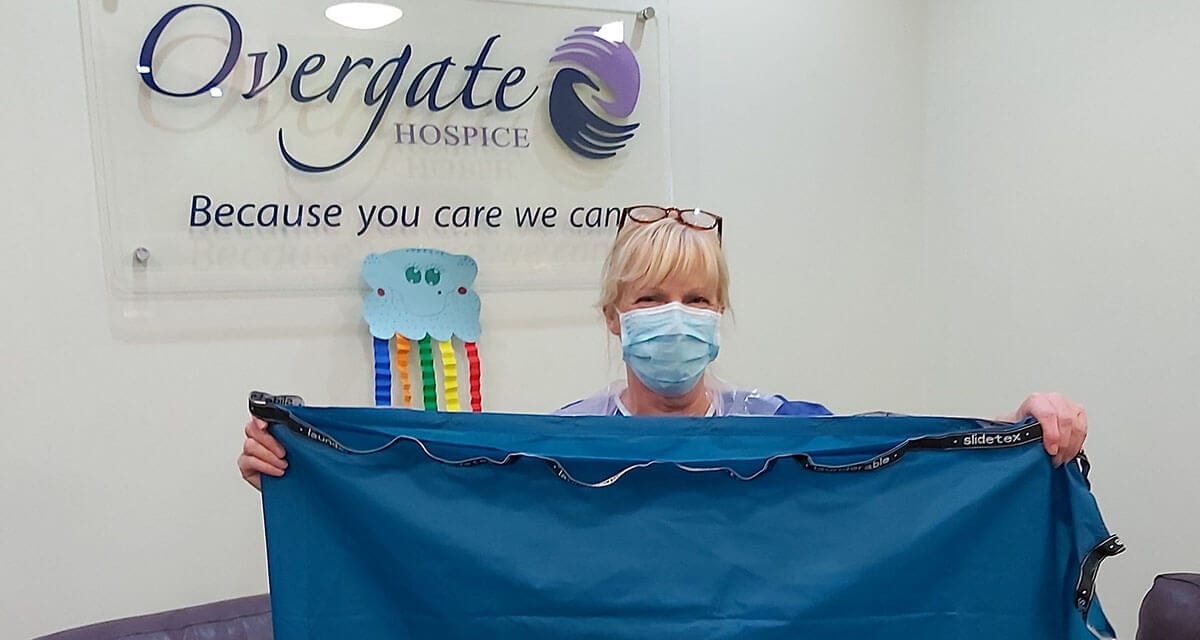 As an organisation with a genuine desire to help those who care for others, in care homes, hospitals and hospices – when we were approached by the Manual Handling team at our local hospice, Overgate Hospice in Elland; we knew we needed to help out. Providing our essential manual handling equipment is as good or better than donating to charity.
"Genuine people make all the difference. Naturally we care" Read more
About Overgate Hospice
The Overgate Hospice team work hard to support patients with life-limiting illnesses, such as cancer, Parkinsons or MS. They help the patients by easing pain and any distressing symptoms whilst ensuring the patients maintain dignity and maintain independence.
Since opening nearly 40 years ago, the Hospice has cared for over 9,000 people and their families! The local community does a fantastic job of fundraising each year with a whopping £1.9 million raised. This is in addition to the 300,000+ items sold in the Hospices' charity shops.  Find out more about Overgate Hospice.
Moving patients safely
Part of the day to day work involves moving patients in bed, or from a bed to a seated position without straining either themselves or the patient being moved.
Using slide sheets is the easiest way to achieve this manoeuvre without anyone getting hurt. The Manual Handing team had recently attended a training review course. During this, they realised that they didn't have all the equipment they needed.  The co-ordinator contacted us to see if we could donate some of the large re-usable slide sheets with handles and some slide sheet extension straps.
The re-usable slide sheets are ideal in this scenario, as they can be washed and re-used many times over, saving the Hospice money. The straps are used to give the carer more support, lengthening the handholds to make the movement easier in some cases.
The Overgate team received the slide sheets the following day and were really pleased to try them out. The Manual Handling Coordinator told us "Thank you, I received the slide sheets today. They work great and safe! Your kind gifts are really appreciated. Many thanks."
Shop the same equipment