Caring through COVID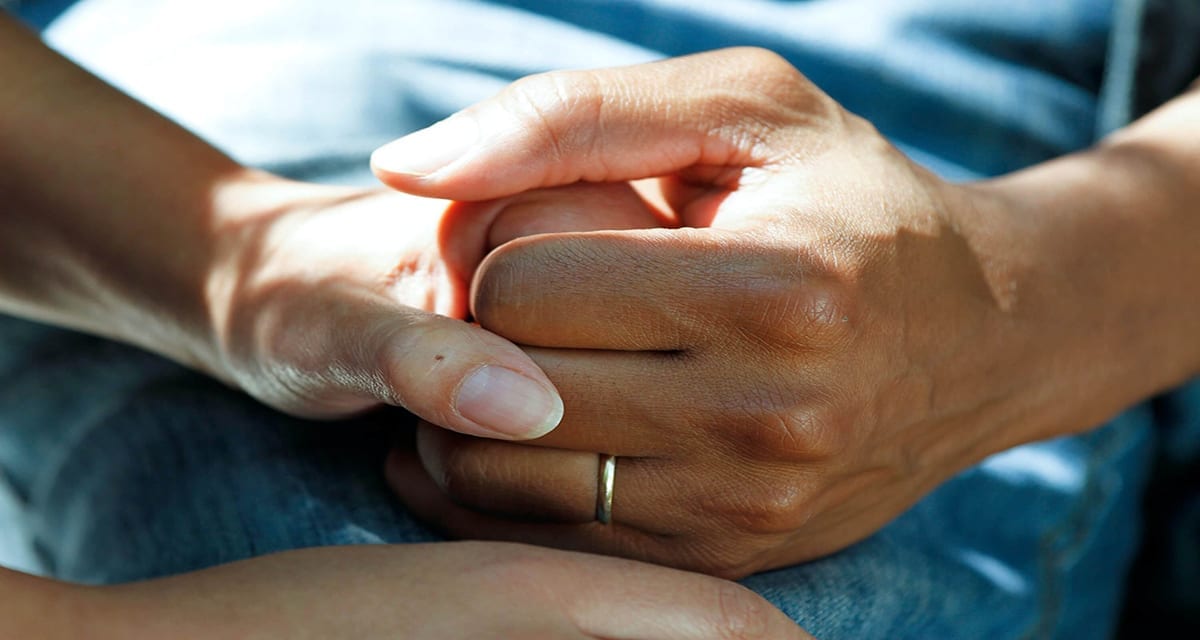 The global COVID-19 pandemic has hit us all hard in different ways, and many of us are struggling in lockdown. However, for those working in the medical and care industry particularly, the pandemic has made a difficult job even harder. Those caring through COVID were some of the first to feel the brunt of the changes to the world, and in a time of such uncertainty and anxiety, it remained business as usual for these workers.
Working through a pandemic has brought unique challenges to almost all job roles, and changed the working environment for good, with many of us working from home and adapting to new ways of working.
For those working in hospitals, doctors' clinics, care homes and other facilities, the physical and mental impact of COVID-19 has been long-lasting and challenging. With the physical challenges of wearing PPE all day long and the worry of taking home the virus to loved ones, these professions have struggled and endured for over a year.
Social care workers are twice as likely to experience severe COVID-19 as other 'non-essential' jobs, it is important to acknowledge the risks and selflessness of those who chose to care for others despite the personal impact.
Caring Through Covid
To gain an insider perspective, we asked a care home worker a few questions to gain a bit of insight into their job and personal experience.

What has been the most challenging part of your job during COVID-19?
"Maintaining a happy environment in the workplace for the other staff and the service users in difficult times. We want the residents to be calm and safe, which makes hiding our own fears is difficult but necessary for their well-being."
How much PPE do you wear on a typical shift?
"We wear an apron, mask, and gloves at all times throughout the whole shift. Plus, goggles in areas where residents are isolated due to an outbreak. PPE is changed often throughout the day."
What was your reaction to the first lockdown in relation to your job?
"I was anxious about passing the virus on the any vulnerable people, as at the time symptoms and much about the virus was unknown to the public. No one knew very much about how long it would be going on for and what would happen, there was a lot of uncertainty."
Has your job role changed much since the initial COVID outbreak?
"Apart from the PPE, the job role has not changed much, and we still give the same standard of care despite the risks. It was a difficult job beforehand and can be even more challenging with PPE requirements."
What is one thing you wish people knew about your job?
"Not only has it been physically exhausting, having to work through an outbreak as well as being short staffed, but it has also been mentally draining. The worry and stress that came along with working in this kind of environment has taken a toll on everyone."
Caring through COVID Challenges
By now, we have all felt the discomfort of wearing masks or wearing PPE in our job roles, so we can empathise with care and hospital workers in extreme PPE to try and protect themselves and their patients.
In many job roles, we have the option to work from home or maintain a safe 2m distance to feel comfortable and secure at work, even basic PPE can make most jobs safe to do. Those who choose to care for others have no choice but to put themselves right in the path of COVID, and put aside the personal risks and ensure their residents have the best quality of life they can in this difficult time.
As suppliers of care homes and hospitals, we have seen some of the challenges these places have faced throughout the last year, and we want to express our utmost admiration and respect for these professions and their hard work to keep people safe.
Mental Health 
If you're working in the health and social care sector and are struggling during COVID-19, here are some resources you can reach out to:
Interweave during Covid-19
To help you care in a crisis – Read our blog post about how the pandemic has impacted our ways of working.
---
Read more 
Benefits Of Music In Care Homes
A Carer's Guide To Medical Abbreviations
COVID Shielding Caused Increase In Elderly People Falling
---
Sources
1. https://www.bmj.com/company/newsroom/healthcare-workers-7-times-as-likely-to-have-severe-covid-19-as-other-workers/