What do other customers buy? Best selling products in 2022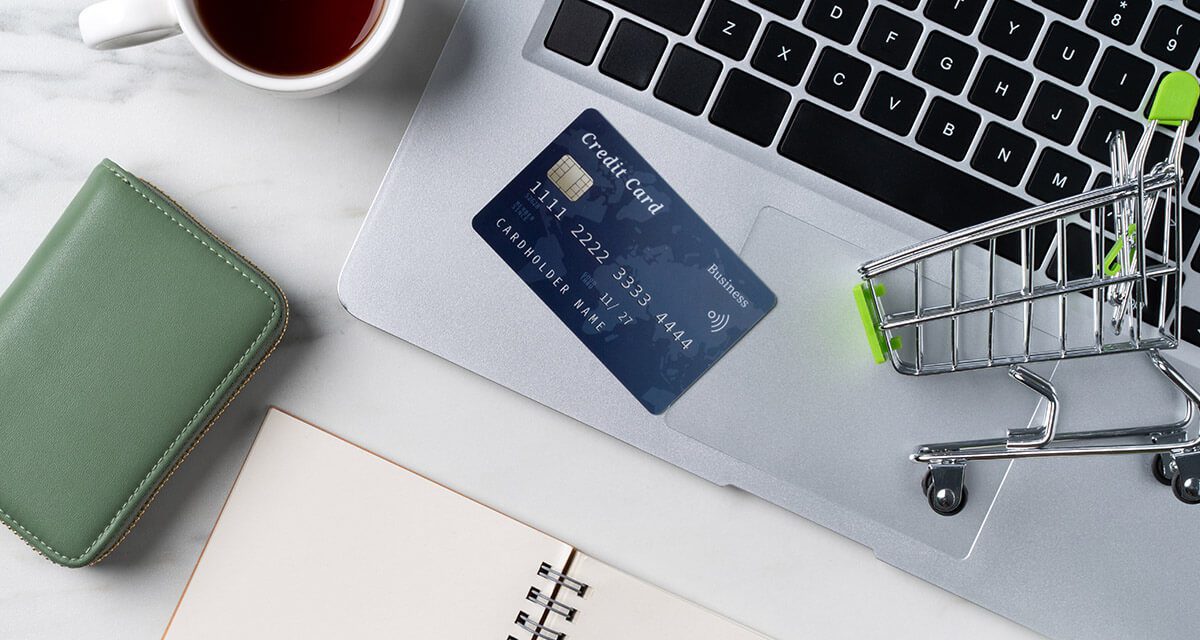 We know you're curious to find out what other people buy and use. We are all naturally inquisitive. The most pensive and thorough online shoppers will be relieved to know that they can find out what products other people buy from Interweave Healthcare. Our list of best selling products from 2022 also includes detailed information such as what sizes, what colours and which styles people are buying.
Location, location, location.. This also obviously matters. Different challenges are faced by people in different parts of the country, not least the differences in buying power and the local climate. So we have also looked at where customers are located and related it to what they bought. You can now find out what other people in your region have been buying.
The North South divide
The big debate! But for the purposes of this article, the "North" includes everywhere North of a line drawn underneath Yorkshire and Lancashire. The "South" is everywhere below this imaginary line.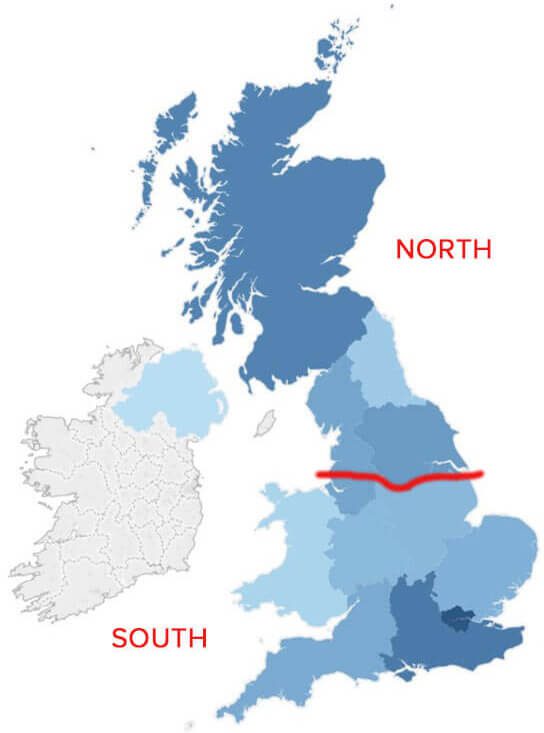 Bed linen: Sheets and pillowcases
Overall, across Great Britain, the most popular bedlinen products are the Interfit stretchy bed sheet and pillowcase range. Some patients after leaving hospital go online to hunt out the same bedding they used in the hospital bed. They find the Interfit range – which is the bedding used in many hospitals across Great Britain. The most popular in terms of volumes purchased is the Non-woven disposable bedding range. This is typically bought in large bulk quantities by businesses such as GP clinics, osteopaths, physiotherapists and beauticians.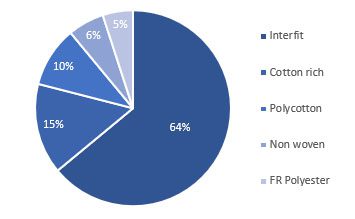 Being "Northerners" ourselves at Interweave, we thought we'd start with this half of Great Britain. In the North, a huge 75% of all bedlinen orders include best selling products from the Interfit range. As mentioned, Interfit is made from soft-touch stretchy polycotton. A modern and more practical replacement for a "flannelette" sheet. Given the colder temperatures in the North, perhaps this is one of the reasons why Interfit is so popular. Compared to only 9% of Northern bedlinen orders including Cotton rich bedding, and 6% of the Polycotton range. In Scotland in particular, customers from all counties prefer Interfit to the other bedlinen options. The majority of Scottish hospitals use Interfit, so perhaps this is why.
Compared to customers from the South, 53% of all bedlinen orders include Interfit. Still a clear winner but not as strong as in the North. Southerners also have a penchant for the smooth touch Cotton rich bedlinen, included in the shopping basket for 20% of all bedlinen orders. Easycare polycotton bedlinen is purchased by 14% of Southern bedlinen customers.
Home users of Interweave bedlinen in the North spend £63 on average per purchase which gets them approx. 7 items. South-based home users of bedlinen spend a little more at £66 which is typically made up of 10 items. Business customers in the North spend the most at £190 on average, which gets them an average of 30 items.
Thermal throw blankets
Across Great Britain people are cuddling up with the Elite thermal throw in the single bed size. This is by far the most popular blanket or throw product that we provide. Blue is the top colour, followed by Mulberry and then Green. Blue and green are the ones most often used on hospital beds. The mulberry colourway is typically used in ambulances. They're all very pleasant, attractive colours, so it's no surprise that people like these the best.

Before analysing this best selling products data, we assumed that people in the North would spend more and buy more blankets and throws because of the typically colder climate. But, surprisingly this isn't the case!  Northerners spend 5% less than Southerners per order of thermal throws. 39% of thermal throw customers in the North buy the medium weight Elite thermal throws, 28% of them buy the thinner Premium thermal throw and a mere 10% buy the Heavyweight throws.
Perhaps due to Southerners having more disposable income coupled with perhaps being less accustomed to the cold than Northerners, it's a different story in the South. They spend £72 per average order of thermal throws and they buy more of the Heavyweight throws and less of the thinner Premium ones.
The pattern continues with the Thermal lap blankets. 14% of Northerners who buy thermal throws buy the Small lap blankets and only 9% buy the Large lap blankets. In the South, this is switched around: 15% buy the Large lap blankets and only 11% buy the Small lap blankets.
Colour choices vary per region too. In the North, people prefer the blue, mulberry and lilac. Southern customers buy blue, green and mulberry the most.
Scrubs & uniforms
Sticking with colour choices, people across Great Britain buy more scrubs in shades of blue than any other colour we offer. Mid blue is the most popular, followed by Navy, then Cobalt dark blue.

However in the North, Navy is the most popular colour with 26% of all customers who buy scrubs opting for the navy blue. The next most popular colour is the traditional Mid blue with 21% of all scrubs orders containing mid blue. Raspberry is the third most popular shade.
The average scrubs order contains 7 items and costs Northerners £75 on average.
In contrast, in the South, Cobalt dark blue is the most popular scrubs colour, found in 23% of all online scrubs shopping baskets. Next is Navy bought by 21% of all scrubs customers, followed by Mid blue. In the South, customers spend an average of £68 and buy 6 items.
Coloured towels
We offer 16 shades in the coloured towels range, that's a lot of choice! Overall, in the UK, Charcoal grey is the favourite colour bought by 13% of all coloured towel customers. Followed by Jade green bought by 11%, then joint 3rd place for Aqua, Light blue and Burgundy.

An average online order containing coloured towels totals £62 and includes an average of 13 items.
In the North, the most popular colour is Aqua, chosen by 16% of customers buying coloured towels. The next two favourites are Jade green and Peach. Northerners spend an average £63 when buying coloured towels and they buy on average 11 items.
In contrast to this, people in the South of Great Britain prefer Charcoal grey, followed by Delft blue and Jade green.  They spend a similar amount per order but manage to get 15 items on average, perhaps they're buying more face cloths and less bath sheets.
Slide sheet types & sizes
With 10 main slide sheet sizes to choose from across the different styles we offer, we thought there might be an even split of sizes purchased. And we were right!
Across the UK, 35% of all slide sheet orders were for the good "all-rounder" size of 100cm x 200cm. Followed by the large bariatric sized 140cm x 200cm slide sheet. The next most popular size is the slimline version at 70cm x 200cm.
There appears to be no difference between North and South buying habits as far as slide sheet sizes go. However, there is a slight difference in whether people order Reusable or Patient Specific (single use) slide sheets. In the North 4% more Reusable slide sheets are bought than in the South.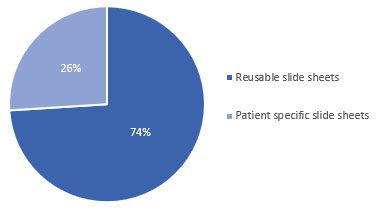 In the North the average spend on slide sheet orders is also slightly less than in the South, buying 4 items on average compared to 5 items in the South.
Other best selling products: Patient gowns
In brief, the three best selling products in the Patient gown range across the UK are as follows: Lapover gown, 4XL Patient gown and the classic Operation gown.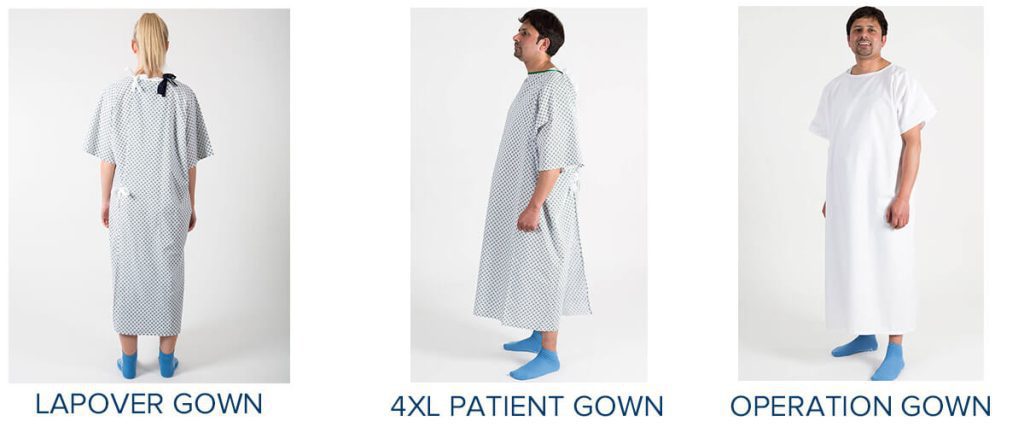 Other best selling products: Socks
The three most popular styles of healthcare socks are as follows: Double tread non-slip socks XXX, HealthyLegs Compression socks size large and Double tread non-slip socks XL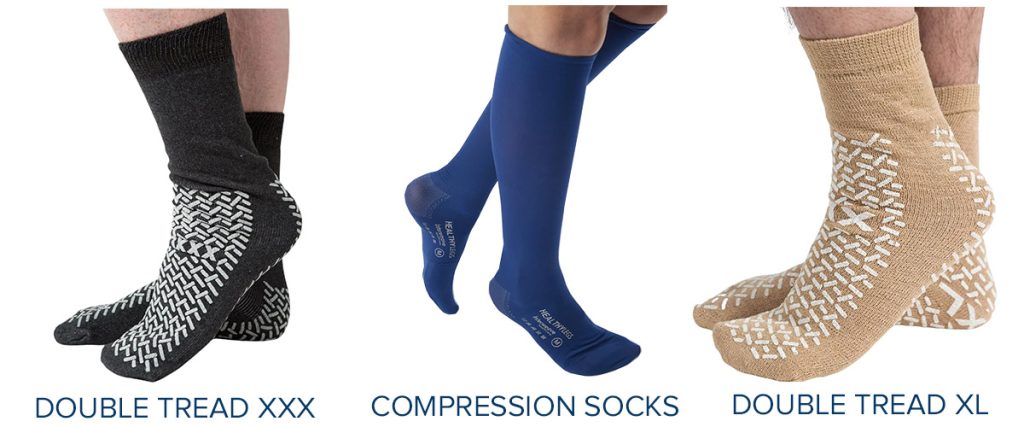 Other best selling products: Pillows
And finally, to put the matter to bed (excuse the pun!), the three best selling products in the pillow range are as follows: Dri-shield wipe clean pillow, Flame Retardant waterproof pillow and the Seclusion pillow

We hope you found this article interesting, perhaps finding out about the best selling products will influence your shopping choices!
---
Read more from us…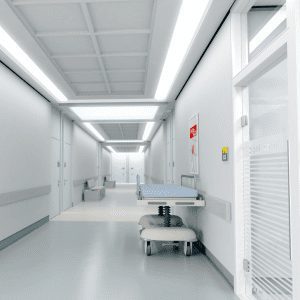 2023 will be a year of continued growth & expansion
What are hot towels? And why you should use them