Are Blankets Recyclable?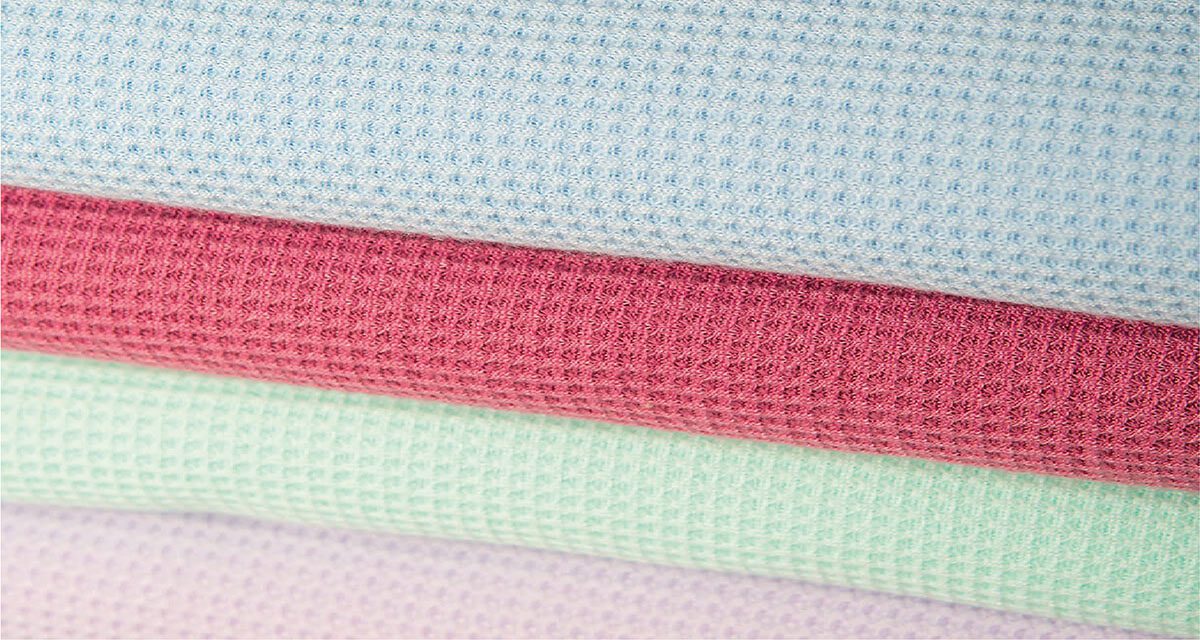 Are blankets recyclable is a commonly asked question. Do they go with your clothes recycling? household recycling? Or a recycling place of their own? We look at what the experts say, where to take your blankets, and some alternatives to traditional recycling.
Everything you can recycle generally depends on your local area. Aside from the obvious cardboard and plastic recycling. Before you look into what you want to recycle, check with your local council. Usually you can call or try the website for more information.
Are blankets generally recyclable?
Local council recycling bins you have at home generally don't accept blankets and textiles. Although, your local Household Waste Recycling Centre should have a textiles bank instead.
It is important to emphasis that throwing blankets in the regular bin is never the answer! If your local authority cannot recycle them in the traditional sense. Perhaps your blanket has a plastic covering and is unsuitable for recycling. Before you consider the bin, please keep reading!
Recycling alternatives
Where recycling is not possible in the traditional sense, there are tons of ways you can repurpose your old blankets. You can either pass blankets on to be reused by someone else, or keep them around and recycle yourself.
Donation
There are many places that will happily accept donations of warm items like blankets. Charity shops, housing charities and animal shelters gladly welcome blankets. If you're donating to a charity shop they may require your blanket to be in a relatively good condition, and clean.
However, if your item is in slightly worse condition, animal shelters may use it to make a soft and cosy bed for a rescue animal. Some places accept unusable textile materials as rags.
Selling sites
If your blanket is one of a kind, an unwanted gift, or is just in great shape, you can sell your item second hand.
Perhaps you bought a blanket and decided it doesn't fit your home décor, or you got so many blankets for Christmas you don't know what to do with them. If you can't return a new blanket, or it is gently used, try sites such as eBay.
Cleaning cloths
If your blankets no longer make great blankets, maybe they're torn or stained, you can repurpose them into cleaning cloths or rags. Using an old blanket for cleaning rag not only saves you buying new ones but is a win for the environment.
Simply cut up into useable sizes and use next time you have a spill!
Have more picnics
Though the British weather can be unpredictable, old blankets are the perfect solution to a comfortable picnic. You won't want to use a brand-new blanket to sit on mud and grass for a few hours, so why not use your already worn blankets.
Keep them in your car or stored away for your next sunny or not so sunny picnic!
Go camping
As above, if you or anyone you know likes to camp, old blankets are great to keep warm. Using old blankets is excellent for camping, particularly as you wont mind them getting dirty or torn. Use as extra insulation for a warm and cosy sleep in your tent.
Crafts
Old blankets can be made into curtains, tote bags, or used to make a patchwork quilt of all of your old blankets! There are a variety of fun and interesting craft ideas that you and your family can get involved in.
Winter blankets
If your blankets are no longer suitable, you're buying as a gift, or work in the healthcare industry, we have an array of blankets that suit every need. For example, if you are looking to keep an elderly relative warm this winter, we have the perfect blankets. Take a look at our blanket range here.
---
Read more
Explore patient comfort products
How to fold towels for any shelf size
---
Sources
https://www.conserve-energy-future.com/are-blankets-recyclable.php