2023 will be a year of continued growth & expansion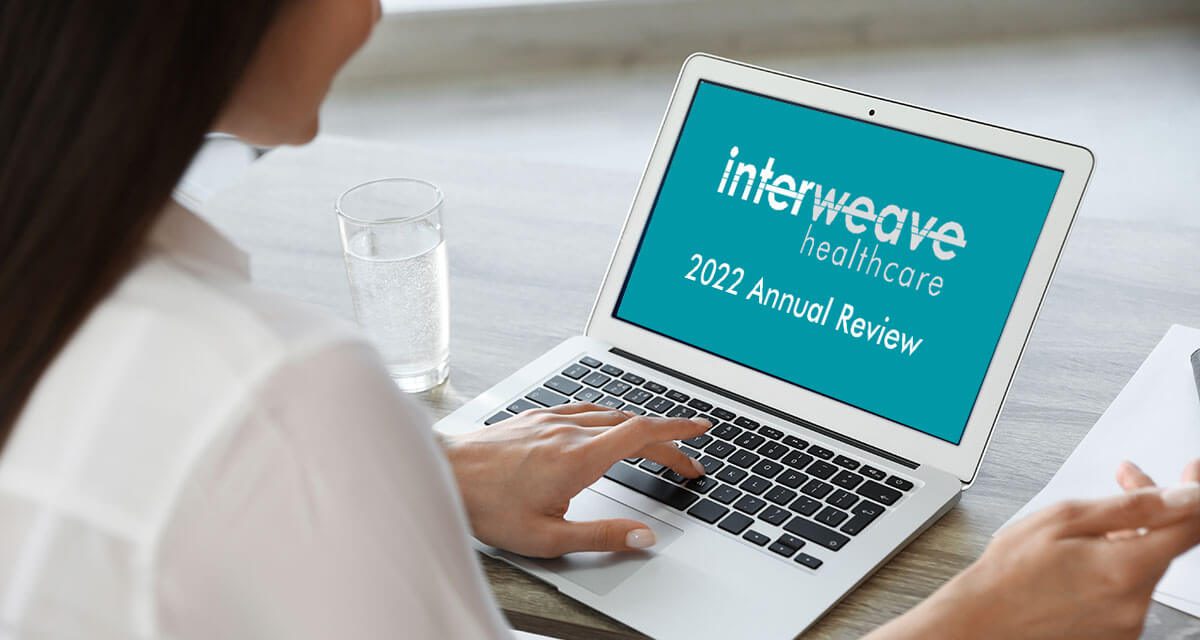 If we were to present a formal annual review of our company, we'd report that 2022 was a time of upgrades and exciting launches for Interweave.
We'd like to share some of the most memorable and important changes with you.

Thanks to our hard-working, flexible team, we achieved a record year of sales, for the 8th year running.

We launched our own range of UK-designed fashionable scrubs, under the new brand of Kara Edit. Featuring unique water resistant fabric to keep your uniform looking clean and stain free during the workday. Read more

We re-developed the Seclusion bedding & clothing range in partnership with a well-known provider of mental health services in the UK. Read more

We also launched a new product range, which was devised from technology developed by our acquired business Orvecare. This resulted in the delivery of life-saving Hypothermia bags to an organisation.

We sent out a record number of parcels from our warehouse, a 27% increase on any previous year. This is despite the Royal Mail staff strike action!

Our warehouse team won a prestigious award, The Industry Champions Team Recognition Award, awarded by Onboard Hospitality magazine. The award focused on resilience and commitment, especially with the ongoing Covid-19 pandemic. Read more

We sent a truckload of blankets and other textile products to keep the people warm in Ukraine, at the beginning of the conflict. Read more

Towards the end of last year, we finished implementing a barcoding system to increase speed & accuracy of packing & despatch. This system is due to start rolling out in the first few months this year.

We also had to upgrade our Accounting software, which runs all aspects of the business finance, accounting and business management. The rapid growth of customer numbers since 2018 meant that we had outgrown the previous system.  This was a major undertaking, as it affected every single business report as well as the database connection to our Ecommerce stores and other platforms.

As a result of the problems in the global supply chain, which affected all businesses in 2022; we purchased an overseas factory to give us greater control on our own supply chain. This, most importantly, will benefit us with shorter lead-times on key product lines.
So, what's next?
Following on from the very busy year of upgrades and launches affecting all areas of the business, we're focussing the next 12 months in a similar way.
The next annual review for 2023 will report that it was a year of continued growth and expansion. It's natural after a period of intense changes to continue along this trajectory to maximise the benefits further. This will enable us to offer you better products and an even larger stock-holding of the product lines you need the most, when you need them.
Further reading
If you're interested in the development of our business, you can read more about the history of the company. Or if you are looking for a new employment opportunity with a growing company, please check our current vacancies